Company:
Independent Recruiters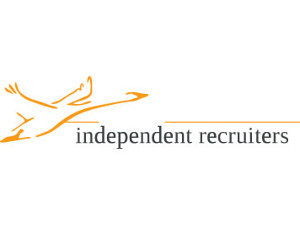 Company Profile:
Question: How many programmers does it take to change a light bulb? Answer: None, that's a hardware problem...However, when it's about software problems, you are able to light up the whole building.
Job Profile:
As a developer, you are looking for building something impactful in a flexible and dynamic company which offers you - most likely - a good pay; a valuable team and the opportunity to develop your skills. It is your lucky day, you just found that company - if you are a top-noch Elexir Developer. 
Requirements:
Previous experience working with Elixir
You have some affinity with functional programming
You are committed, take initiative and have a focus on quality
You're passionate about writing quality code
You look for the best technical solutions and you also take into consideration future requirements, needs and possibilities.
Offer:
There's the usual: 25 vacation days, brand new MacBook, daily catered lunch, incredibly cool office, and ditto workplaces, in-house gym (including our own trainer), and legendary Friday drinks and barbeques, an experienced team of developers, ...If you want to know more, you know what to do.