Company:
Michael Page International Netherlands SA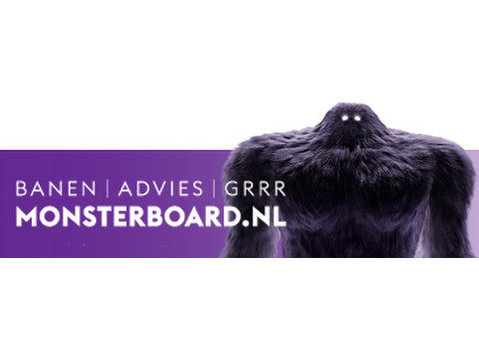 The goal is to develop (and maintain - DevOps) the Digital capabilities to support the Digitalisation within MS Amlin. For this we're looking at working with state-of-the-art (low-code) technology that will allow for the creation of a digital eco-system.
Client Details
MS Amlin is a leading commercial insurance company and part of Japanese insurance group MS&AD (6th largest the world). Digital Trading is one of the key strategic growth & efficiency improvement areas for MS Amlin. Digitalisation of our offering is essential for maintaining our position, enhancing client intimacy, improving efficiency and building out our presence in the European SME markets.
Description
The development of the capabilities takes place within a centralised team (location Amstelveen, the Netherlands) and is aimed at fast and flexible (Agile) development. The team will collaborate closely with technology partners such as: Mendix, AWS, Microsoft and successful upcoming Fintech and Insurtech companies.
You will be part of the Digital Trading team with a strong entrepreneurial & commercial mind-set. This brings IT development and Business together as close as possible. Therefore communicating with a wide range of stakeholders should come naturally to the Digital Solution Developer as well as having knowledge of (corporate) insurance and having extended experience in developing software in a large corporate environment.
The Digital Solution Developer has an important role in order to contribute to this ambitious development strategy as well servicing local Digital teams across Europe.
Dimensions:
The insurance market is developing quickly and digital solutions in the SME segment will continue to grow significantly. This has a strong impact on the future distribution for SME business within MS Amlin.
MS Amlin is implementing a new strategic platform in order to cope with these developments and to cater for our multichannel distribution strategy. This distribution strategy includes the usage of our MS Amlin broker portal(s), aggregators, broker / market distribution initiatives and affinities / white labelling.
The Digital Solution Developer is a key player within the in-house development of the digital capabilities including working with external vendors and a wide range of internal stakeholders.
The Digital Solution Developer understands (commercial) insurance and is able to translate business requirements into valuable solutions. He/she also understands the digital process and downstream implications.
This is an exciting opportunity to work on new propositions directly with the business, work cross border and to further develop your skills in state of the art platforms like Mendix.
Key Result Areas:
Be an integrated part of the Digital Development Team with shared responsibilities across team members (quality of delivery)Development of products, processes, interfaces and other functionality using low-code capabilities
Development of products, rating calculators and other functionality using JSON and Liquid programming languages
Design functionality together with various (local) Product Owners, Digital underwriters and other stakeholders
Model, digitalise and improve core business processes
Coordination with various vendors and suppliers
Interact and collaborate with Fintech companies / solutions
Identify and list requirements for enhancements to additional value add services
Support Digital Product & Solution Manager in discussions with local IT departments of brokers / software houses / distribution partners
Contribute to building in-house Mendix / Low-code expertise
Coaching other team members
The Operating Environment and Context of the Job:
In an increasingly competitive market, it is vital for us to differentiate ourselves in all segments and routes to market. MS Amlin operates within a dynamic and challenging environment over multiple territories across the globe, where it is a leader in a number of markets. Key to our success is ensuring that we drive client intimacy through the alignment of resources to respond to the ever-changing needs of our clients, while ensuring we maintain an on-going focus on delivering profitable underwriting. This entails having a true understanding of the needs and behaviours of our clients and MS Amlin has identified Digital Trading as key to this distribution. Digital Trading is essential to MS Amlin's future European strategy. The Digital Solution Developer plays an important role to make this a success.
Frequent travel to MS Amlin's offices (mainly in Europe) is required, flexibility is a must. You will also be working closely with international colleagues in a relatively small team. We will be looking for someone with an entrepreneurial 'can do' mind-set and someone who can easy blend in.
ProfileKey Competencies:
Understanding of IT solutions Understanding of IT architecture Understanding of API's (JSON/REST)Understanding of Model Driven Development Understanding of Cloud (AWS) hosting Dutch and/or French language skills preferred Understanding of Liquid scripting is preferred
Analytical ability / conceptually strong
Experience with low-code (Mendix) development Digital first attitude / awareness of Fintech Demonstrable experience with agile development
Judgement and decision making
Positive attitude / (internal) Client focus Flexibility Able to reduce complexity Communication skills Strong knowledge of commercial insurance market Good understanding of core business processes
Good English language skills required Out of the box thinker
Key stakeholders & Interfaces:
Local Product Owners
Digital Product Managers & Digital Underwriters
Claims, Finance, Compliance, Legal
Digital Product & Solution Manager
Head of Digital Trading
Manager Digital Strategy & Development
Agile Development team
Job Offer
Chance to take on a leading role within an international organization.
Above standard salary package + benefits