Company:
AU Optronics Europe B.V.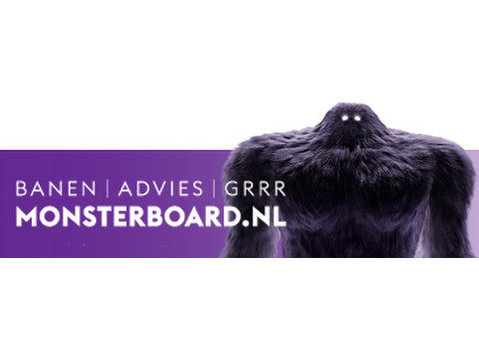 AU Optronics Europe is looking to expand their sales and business development team with a new business development manager for the EMEA region.
About us:
AU Optronics Corp. (AUO), one of the world's leading providers of optoelectronic solutions.
AUO was formed in September 2001 by the merger of Acer Display Technology, Inc. (the former of AUO, established in 1996) and Unipac Optoelectronics Corporation. In October 2006, AUO acquired Quanta Display Inc. AUO has thus been operating production lines of various generations, capable of offering TFT-LCD panels inches to over 85 inches for various verticals. Nowadays, AUO is also providing integrated solutions to our customers to streamline the value chain and increase AUO's product value.
AUO houses a staff of more than 40,000 throughout its global operations spreading across Taiwan, Mainland China, Japan, Singapore, South Korea, the United States, and Europe. In Amsterdam, branch office in Europe, there are currently 9 people dedicated for account management and business development.
Your responsibilities:
As a Business Development Manager, you will work with customers and partners throughout Europe for the LCD products or integrated solution in digital signage, industrial, education, transportation & other commercial applications. You will need to perform following tasks. This means that in the complete process of sales and after-sales you are responsible for current and new business with our existing, new and potential customers. The office based in Amsterdam but activity is at most European countries.
Being responsible for all sales and relationship management activities related to your customer portfolio.
Develop business in certain target verticals by analyzing the value chain and engage with key players
Frequent communications with customers to convert more opportunities into real business.
Synchronizing closely with local team and headquarter on strategy and action plan
Collaborate with the team to make the business proposal which would generate most value for AUO.
Collecting market trend and competitor information
Reaching individual KPI (Key Performance Index) for performance review semi-yearly (KPI is to be discussed with supervisor together) and helping the team to reach agreed KPI.
Required attributes:As a business development manager at AUO Europe, you have the following qualifications:
HTS / BSc. or above in Electrical Engineering or Business Administration with 2 to 4 year experience or
WO / MSc. degree graduate
Social and communicative
Affinity with B-to-B sales environment
Fluent in English and preferably one other foreign language
Affinity towards electronics
Willing to travel frequently
Easily adapted to multi-cultural environment
Proactive solution finder
Strategic planner
Takes initiative
Team player
Flexible and result oriented
We offer:
An exciting and challenging job with many ways to grow on a global scale. You will join our account team to develop and sustain business with global industrial players. By working with a quite international team, you will lean how to appreciate the value of diversity in the global ;
How to apply?
Send an email with your motivation and resume to