Company:
Independent Recruiters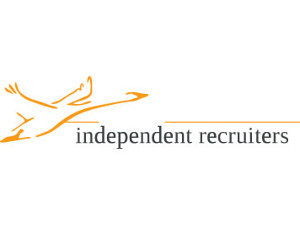 Company Profile:
Passionate about Artificial Intelligence and experienced in (back end) development? Then you are the innovative AI Developer we are looking for!
Our client, a startup in Amsterdam, is looking for someone with a true passion about all things AI. Someone who wants to design, create and build the best innovative solutions using everything AI has to offer. Do you want to be at the forefront of AI technologies? Then read on!
Job Profile:
You will be working on designing and building solutions that optimize business processes using the power of Artificial Intelligence. All projects start with a thorough analysis of the business, the processes and the problems or bottlenecks that need to be addressed. Based on those outcomes, you and your colleagues will design and develop the best possible solution with the use of the newest methods and technologies. Next to that you will be constantly looking for new and innovative technologies, finding out ways to incorporate them in new or existing solutions. And obviously sharing your knowledge with the rest of the team, and also learning from each other.
Requirements:
The Developer AI we are looking for is foremost an innovative, analytical and curious individual who is truly passionate about Artificial Intelligence. Next to that, we'd like to see:
BSc / MSc degree, ideally in AI or IT;
At least 6 years of professional experience as a software developer;
Fluent in English (both written and oral), Dutch is a pre.
Offer:
A great position in a young, dynamic team at a leading AI startup in the center of Amsterdam. The company's large network in the AI domain provide you with all the necessary tools and technologies to keep developing yourself as an AI Specialist. The salary is according to market standards and there is a good package of secondary benefits. And you can choose your own working hours!