Company:
Dümmen Orange The Netherlands B.V.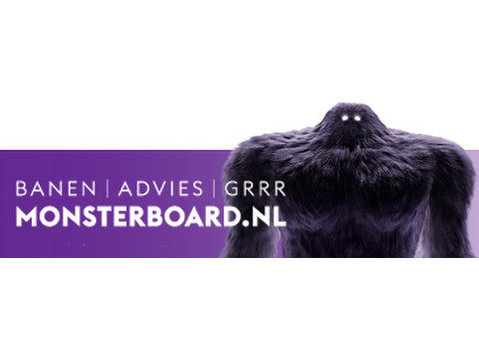 Dümmen Orange is the world's largest breeder and propagator of cut flowers, bulbs, tropical plants, pot plants, bedding plants and perennials. For our Sales department in the Netherlands or Germany, we are looking for a Retail Specialist Annuals, Perennials & Pot Plants.
Job objective
Our organization grows and flourishes. This results in a fast-changing and, therefore, challenging environment. As Retail Specialist, you create meaningful commercial long-term partnerships/relationships with retailers (supermarkets, DIY, garden center groups, wholesalers, flower shop chains and online sales platforms) and ensure they have good knowledge and relationships with their supply chain (traders), but especially our growers that sell to them. You understand and map each retailers' product portfolio and supply chain and continuously update their knowledge of Dümmen Orange's product assortment. You co-operate with them to maximize their and our profits and to maximize sales of full Dümmen Orange's assortment.You report to the Retail Manager Western Europe.
Your tasks and responsibilities
• Introduce Dümmen Orange genetics portfolio to retail in order to maximize revenues and margin consistent with overall BU Annuals, Perennials & Pot Plants business plans.
• Successfully support commercial teams through identification and introduction of new product profiles & concepts to retail, activation of pull strategy.
• Active collaboration with Marketing department in developing product value propositions and retail product launch campaigns.
• Collect market information (political, geographic, product flows) and map Dümmen Orange's assortment flows.
• Formulating the strategy and objectives for the particular products and convert this strategy into successful policies by preparation and analysis of business cases in areas such as budget, sales forecast, sales price and margin.
• Identify trends and growth opportunities in the market both looking at B2B and B2C transactions.
• Create and maintain Dümmen Orange's corporate brand presence with retailers and all related entities, ensuring key contacts are kept up to date.
• Product presentation and organize product demonstrations maintain awareness at retail level of all existing features and future plans for products.
Your profile
• Business background with product knowledge or category management experience in retail environment, preferable in Horticulture.
• Relevant bachelor degree (Sales/Business Management/Horticulture/Agriculture).
• Good command of the English language, verbal and written. Dutch and/or German are a plus.
• Proficient computer skills in MS Office applications.
• Positive and proactive mind-set, excellent interpersonal and communication skills and team player facilitating cross-functional collaboration.
• Well organized, drive for improvements and able to work independently.
• Driving license and willingness to travel.
We offer
Dümmen Orange has great global ambitions. Innovation, technology and quality are high priorities. This results in a challenging working environment in which you can develop yourself. Dümmen Orange offers its employees plenty of room for personal growth and development. We have an informal and easy accessible working environment in which cooperation is very important.
Dümmen Orange
Dümmen Orange is the world's largest breeder and propagator of flowers and plants. Its annual turnover is about 350 million euro. The company employs over employees worldwide. In addition to a large marketing and sales network, Dümmen Orange has a diversified network of specialized production sites. The key to Dümmen Orange's success is a broad and deep product range, supported by a global supply chain. The company embraces its social responsibilities and invests in the health, safety and personal development of its staff.
Your application
Click on the button below to apply for this job. If you have questions about the job, you can contact Maik Epping (Retail Manager Western Europe), via .Acquisition with reference to this advertisement will not be appreciated.