Company:
Kelly Services Netherlands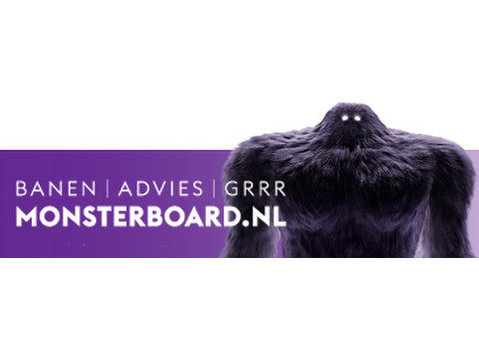 For our client, an
international Pharmaceutical
, we are looking for a
New Product Introduction Lead QC
based in
Leiden.
All applicants
MUST
have full legal authorization to work in the EU region independently and be fluent in both spoken and written English language.
Your role
In the New Product Introduction (NPI) team, you will be the department project lead and responsible for
introduction of new products
into the Leiden lab, both for products manufactured in Leiden and elsewhere. The NPI team ensures flawless NPI introduction
meeting customer demands
while
ensures robustness and feasibility of a commercial lab
are maintained. The NPI project leads are the
multi connector role
that ensures alignment between customers, local and global stakeholders.
Responsibilities:
SPOC for all NPI activities, from Phase 1 to Late Stage NPIs throughout the CMC stage gates
Business case and budget estimations for NPIs requests
Project lead for NPI transfers, laboratory NPI capacity increase initiatives, and new technologies introduction ( project management, leading the Leiden team, budget control, etc.)
Ensure NPI testing plan is aligned with the platform testing strategy
Support the testing teams aligning NPI volumes with testing capacity
Coordinating the analytical method transfer end-to-end
Raw materials qualification
Partner with local and global stakeholders ( DPDS, PQM, Technical Operations, Operations, One Lab sites, etc.)
Alignment of NPI global teams and department testing teams needs and requirements to ensure flawless and on-time NPI introduction
Laboratory testing readiness
Ensure new products introduced have required robustness and reliability of a commercial lab
Establish and improve standards for content and quality of NPI processes (change controls, method transfers, documentation, communication, etc.)
Your profile
Master/Bachelor degree in Life Sciences, analytical chemistry, bio chemistry, or comparable
At least 4 years' experience in a laboratory/pharmaceutical environment
Project management experience
Experience with new product introduction
Experience in analytical method transfers and/or raw materials qualifications
Knowledgeable about a wide range of large molecule analytical methods
Excellent communication skills (oral and written English)
Interpersonal skills and engaged in contact with personnel at all levels within the
Shown to have excellent safety and GMP awareness and experience
A quality, compliance and business minded attitude
Flexible and agile, capable of handling multiple projects and changing priorities
Strategic thinking, balance short and long term priorities
What do we offer
Contract via Kelly Services for 12 months; possible extension
Start date: ASAP
Salary indication depending on experience
Enquiries
Please do contact Marcella Henryati, Recruitment Consultant / M: When interested please apply with your English resume on our website:
About Kelly Services
It's more than a job. It's passion. Our vision is to provide the world's best workforce solutions. We are authentic, the industry founder. We believe in relationships, not transactions. We value teamwork, realizing that we are stronger together than as individuals. We take seriously the promises we make. We are passionate, dedicated and driven to excel. With us it has never been about being the biggest. It has always been about being the best and doing the right thing.
At our core, we are a community. Each day we welcome into our community the varied talents of all people who embrace our culture of service, teamwork and integrity. We offer the opportunity to work with the best companies in the world, and to make a difference in the communities in which we live and work.
Met betrekking tot deze functie fungeert Kelly Services als uitzendorganisatie. Wanneer je de beslissing maakt om op deze functie te solliciteren zullen jouw gegevens in overeenstemming met Kelly's Privacy Statement worden verwerkt.
Met oog op de AWGB (Algemene Wet Gelijke Behandeling) verwelkomt Kelly Services sollicitaties van iedere geschikte kandidaat, ongeacht etniciteit, geslacht, beperking, religieuze overtuiging, seksuele geaardheid of leeftijd.
------------------------------
Regarding this role, Kelly Services acts as the official temporary employment agency. When you decide to apply to this role your personal information will be processed in accordance with Kelly's Privacy Statement
In keeping with the AWGB (Algemene Wet Gelijke Behandeling) Kelly Services welcomes applications from any and all eligible candidates regardless of ethnicity, gender, disability, religion, sexual orientation or age.