Company:
Careersineurope.eu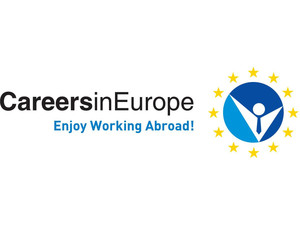 C Teleport has designed a disruptive software that is now conquering the marine travel market globally. Our brand-new booking app optimizes crew travel management with use of cutting-edge technology. Owing to Cteleport crewing software clients save up to 70% of time and enjoy significant expense reduction
Converting leads into customers
Travelling to meet leading maritime companies' top management
Cooperating closely both with a client and IT team to integrate C Teleport solutions
Tracking and reporting customer satisfaction
This job is only open to applicants with an EU/EFTA country nationality and living in the Netherlands. Please respect these requirements and do not apply if you have a Non-EU country nationality. Your application will be discarded without further notice. Thanks for understanding.
Outstanding storytelling skills
Track record of growth in B2B sales
Fluent verbal and written English
Excellent presentation skills
Strong negotiation skills
You already live in the Netherlands or will move here anyway (not dependent on job offer!) on short notice
You have the nationality of an EU/EFTA country, so no work permit required
Match criteria: Sales & Marketing, Specialist / Highly skilled, Staff / White collar, Permanent (1 > year), Temporary (0,5 - 1 year), Advertisement, E-Commerce, Sales / Account management, 36 - 40 hours (Fulltime), Post-Graduate, Higher level (BA/Bsc), Higher level (MA/Msc), 10 - 15 years, More then 15 years, 1 - 2 years, 2 - 4 years, 4 - 6 years, 6 - 10 years, Rotterdam region, English, Yes, EU/EER citizen or general work permit, I have general work permission for the country of the vacancy I applied for
Consultant name: Niels Jordens
Consultant e-mail: [...]
Company name: Crewplanet
Posted by:
Niels Jordens