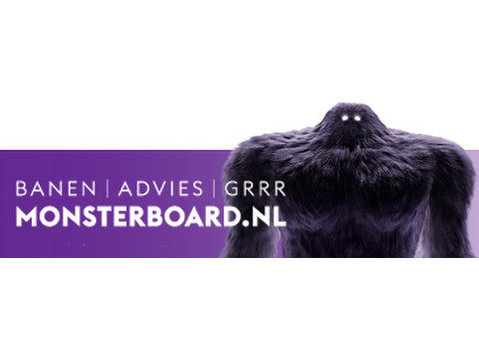 Sr. Retail Accountmanager UK Food BrandWhat are you going to do?
As Sr. Retail Account Manager UK Sustainability you will be responsible for selling a beautiful brand in packaged fruit and other products to the United Kingdom (UK). In addition, you will have a lot of influence in coming up with new products, product lines, concepts for your target group and brands. Customers are mainly Retail supermarkets with a small piece of food service and industry. The UK retail market is already strong but needs to be expanded further. You are proactive in contact with the customer to seize your opportunities, so it is important that you are known. You share this market with another senior account manager. You will act as a strong sparring partner / sales manager who can report as ultimately responsible. Fortunately, you are experienced in Retail and branding and you have the passion to further develop this. Do you recognize yourself? Then read on!
What are you offered?
* Salary that can amount to € 90K, highly dependent on knowledge and experience
* Flexible conditions and full-time work from home
* OTE, laptop, telephone, work-life balance
* An environmentally conscious employer that stimulates public transportation
What is expected of you?
* At least 5-10 years of work experience in Food Brand account management (preferably fresh fruit)
* Proven track record and network in Retail UK
* You speak fluent English and preferably Dutch
* You think strategically, are proactive and have a lot of energy & enthusiasm
Where are you going to work?
As Sr. Retail Account Manager UK Sustainability you will work for a fast-growing organization that wants to grow from a food producer to a world leader in nutrition and health. Currently their specialty is packaged (exotic) fruit and they want to expand this. What makes this company unique is that they put sustainability at the heart of everything they do. They strive for a plastic and waste-free production process. This job therefore requires someone who shares this thought and ambition. Are you going to make a difference? Then respond now!
More information or apply directly?
Send me an email to apply directly. If you have information about the job or work, then feel free to contact me: If you do not are interested, but you know the person for this position, let us know because we offer special rewards in return. Check our website under "Recommend a friend" for more information.
Location:
Preferably central UK, remote position
Contactperson:
Roos Schmidt
Recruitment Consultant
Specialized in Sales FMCG Professionals