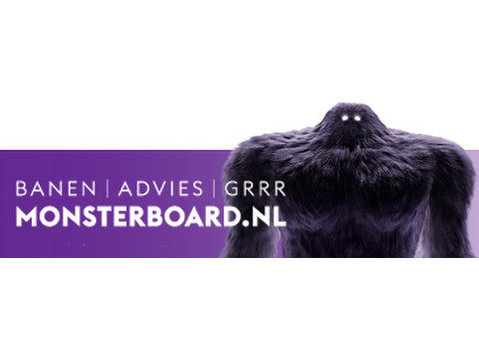 iSenseLead Data ScientistAre you a data science expert and do you want to work for a large and successful player in the financial world? Do you have affinity with working in a complex environment? Then don't hesitate to apply!ISRI49020OrganisationThe organization is one of the largest financial institutions in the world with millions of customers. They hold a leading and solid financial position in the market with an international strategy. Key to this position are the employees of the organization. Within the organization they value open communication, love to hear your input as a professional and promote your personal growth! All with staying flexible and innovative, to help the organisation keep it's leading position.As a Chapter Lead Data you are responsible to connect the right data and by doing so being able to create insights and the possibility to make predictions regarding the data. Therefore you will perform root cause analysis, including A/B testing, and implement better service for clients. These insights are valuable, because then you and your team are able to develop and design solutions to help the teams, within the organization, to make the right decisions. Every day you monitor the processes and with your analytical skills you think of creative ways to optimize the processes and further development, while always keeping the customer in mind. Moreover, you will introduce new or improve existing models, like high lapsing customers or models to indicate potential fraudulent customers. Additionally, you will identify the topics of written customer messages. Basically you and your team have the end-to-end responsibility in developing, deploying and maintaining the data solutions of the organization. In addition you are also responsible to develop specific expertise, within the team. You are actively involved in sharing knowledge in an international network of experts within the organization, being HR responsible for your Data scientists and you embed the performance management of them. Together with your peer Chapter Leads you oversee the whole organization and you detect flaws and act on it.You recognize yourself in the following characteristics: Hands-on, leading by example, customer obsessed and having a passion for data.Tasks
You are responsible to build a clear strategy for your Chapter. Together with your fellow Chapter Leads you are responsible for the QBR's;
Identify customer topics;
Create models or improve existing ones, like high lapsing customers or to indicate fraudulant customers;
Perform root cause analysis, including A/B tests;
You are responsible for the overall targets of the company together as a team;
You know the Insurance market, competition, new trends and technologies;
You have a clear vision on the direction for developing your Chapter;
You are responsible for the development of the data platform of the organization, unlocking of valuable insights from the data with various analysis including machine learning for the benefit of the customers;
You are HR responsible for data scientists and in that role you embed the performance management of them in your chapter.
Requirements
University degree in a relevant field such as computer- or information science, econometrics, mathematics or data science;
10+ years' experience with proven track record in the area of expertise;
5+ proven years' experience in leading a team;
Strong analytical skills to make good, timely strategic decisions;
You have an entrepreneurial mind set, are customer obsessed and show Servant leadership;
Inspirational leadership skills including change management (Coaching, Listening and Conflict);
Passion to improve and expand your specific expertise;
Strong communication skills, excellent level of English language;
You oversee the full scope of the data landscape and the data science developments;
A solid understanding of technology and its capabilities.
Employment conditions
Excellent salary;
25 vacation days;
Holiday pay: 8% of gross annual salary;
Travel allowance;
50 euros for medical expenses (you can count gross on top of your salary!);
Informal organization where openness and cooperation are paramount.
Salary indication€ ,- to € ,- based on 40 hours a week, and knowledge.About iSenseiSense is a young, energetic and ambitious specialist in IT employment services. iSense will help you find a job on different levels within organizations, such as operations, business consultancy and (project)management. We want to help you find a job were you can be successful and above all happy. Working together with iSense will bring you:
Personal guidance before, during and after your application process;
Good understanding of your personal skills through various reports;
Relevant preparation for your job interview;
Always aware of your application process;
Monthly personal contact with a Field Coach;
Free participation on a quarterly basis in Personal Development Workshops.
LocatieRotterdamOp aanvraagPublicatiedatum Publicatie eindigt