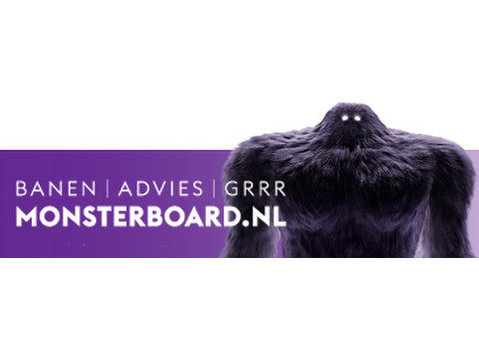 Would you like to be part of an innovative, inspiring and international environment? Are you excited to work in a Geo-ICT, Asset Management, Energy, Water & Telecom industry and do you have strong programming skills? The job as Experienced GIS Software Developer offers the challenge you are looking for!
Software Developer Geospatial Technology
32-40 hours per week
Your Job
As Experienced GIS Consultant you will work in an international team on projects at leading customers in the Netherlands. You will deal with design solutions in which emerging technologies play an important role. Along with your colleagues and customers you will work in projects to shape the solution for exciting challenges and you will be involved in implementing this technology at the client side. Example projects:
Development of a Middle Voltage Schematics application;
Building mobile apps and web apps with spatial components;
Development of a Design application for networks;
GIS/SAP integration based on a SOA architecture;
Cloud solutions.
You will work on project basis for leading multinational clients. You will gain experience with different companies in a short time and will work in various fields. You will join a team of talented consultants and will operate from our office in Utrecht or the client's office.
Your Background
Completed Bachelor or Master Degree in a technical field, preferably ICT;
At least of 3 years of work experience in GE Smallworld or ERSI GIS at Grid companies;
Knowledge of Magik, Java, .NET or C#;
Familiar with Design Patterns, Refactoring concepts;
Familiar with Object Oriented concepts and software engineering in general;
Familiar with Scrum, Prince II, Agile concepts;
Excellent proficiency in Dutch and English, both oral and written;
Nice to have:

Familiar with PNI, LNI, Electric Office, etc.
Familiar with GSS, SIAS, SBI
Familiar with ArcGIS Server, Geocortex
Familiar with ArcFM/UT, ESRI for Utilities
Familiar with ArcGIS UNM, ESRI for Utilities
Familiar with FME (Desktop, Server, Cloud)
Our offer:
Accenture is an incredible place to work - and keep learning. By joining us, you'll become part of a global company with a world-class brand and reputation. Besides the work we do for our clients, we're really proud of our vibrant, diverse workplace culture: we take an agile approach, provide end-to-end services and maintain a realistic mindset. We want to get to know the real you and help you explore and grow - whatever it is you're great at. So, you will always have lots of learning opportunities (formal and informal) to improve your role-specific skills and expertise.
Besides our high-profile, challenging projects and our nurturing work environment, we offer excellent employee benefits, including:
Laptop & Smartphone
Bonus Program
26 holidays
13th month pay & Holiday allowance
An expense allowance
Discount on Accenture shares
The possibility to work 4 x 9 hours a week
A flexible transport arrangement that suits your personal situation (electric car or bicycle, flexible budget including NS business card)
Training & Learning opportunities
Interested?
Are you ready to join Accenture for a career where you can be yourself and do what you love? Apply now and change the world around you.