Company:
CGI Nederland B.V.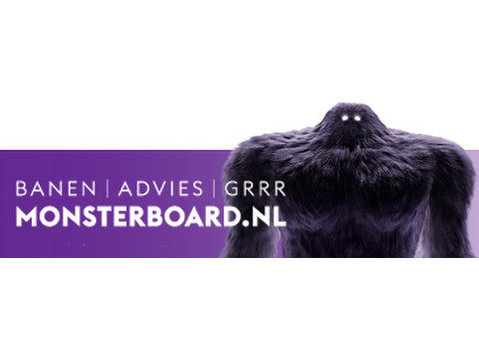 We help our customers in their day-to-day operations by processing Space & Earth Observation data using cutting edge IT technologies.
If you:
• are a software engineer willing to work for a creative group in the Space Business with earth observation and geospatial data,
• are eager to learn new big data, machine learning and cloud technologies,
• enjoy integrating different components in a wide landscape,
• have a passion for clean code and elegant solutions,
then, our team is looking for you!
Together with our data scientists and IT colleagues, you will have the opportunity to work in projects, frequently embracing innovative technologies including big data and cloud native applications.
Your day-to-day activities
You will be in charge of these missions :
• Take a keen interest in our journey, not just write applications,
• development in projects and quick prototypes to experiment possible solutions for a wide range of clients,
• modify, adapt and interconnect systems which will be deployed in operational scenario,
• contribute to the development of scalable and highly-performant distributed systems,
• be part of an agile team that is continuously learning and improving.
Things you need to be succesful
We principally look for bright people with excellent programming skills. Great coders are always fast learners. The following skills have high priority:
• Mastery of Java and Java web applications,
• capability of installing and integrating various systems and middleware,
• software development stack with Spring (Framework, Boot, Data, Batch, Security) and design patterns,
• REST/HTTP based services, web frameworks and cloud native applications,
• APIs and Container Ecosystems ( Kubernetes, Docker, etc.),
• Linux environment experience,
• fluent spoken and written English.
Experience with the following technologies is considered a plus:
• Python,
• Domain knowledge with geospatial data and Earth Observation applications,
• Object and/or image recognition,
• Microservices architectures,
• Big data technologies,
• fluent spoken and written Dutch.
Our offer?
The opportunity to become a shareholder and thus share in our successes. Therefore, working at CGI is rewarded twice. Follow the right training courses via our CGI Academy, because your personal development is important to us and our priority. A place in our close-knit community where together we bear the responsibility of projects and exceed customer expectations. A role in our CGI story.
"We want to get the best out of you!
Are you ready to be part of our story?Your working environment
With almost 40 years in the industry,
CGI Space
is a growing business with exciting projects and prospects across the Navigation, Security, Earth Observation and Satcoms domains. You will join an international Space team with colleagues from all over the EU, a diverse and inclusive environment where you can develop your talent in business and technology driven setting.
We currently have around 500 members working on projects in the UK, Germany, France, Italy and the Netherlands. You will get the opportunity to work for Galileo. Galileo is Europe's own global satellite system and currently consists of a constellation of 22 satellites. It is capable of providing a highly accurate, guaranteed global positioning service under civilian control. The system is still under development and has recently entered the Exploitation Phase.
You will be working at our client location site in France.Interested?
Apply now! We will contact you as soon as possible. Questions about the position? Ask them to Ron Valk, Director Consulting Services via or .
For more information about the application procedure, please contact Chris Nikijuluw, corporate recruiter, via or do not cooperate with external parties.
Acquisition is therefore not appreciated.