Company:
CGI Nederland B.V.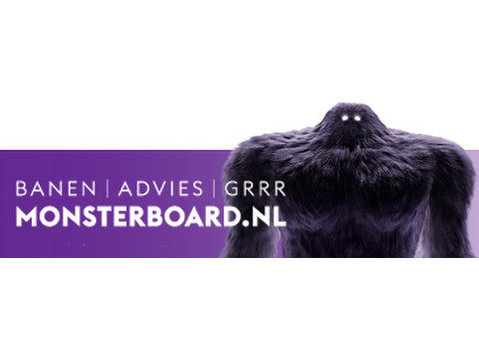 Do you want to be part of Europe's ambition to beat the US and Chinese space programs? Not only take part, but actively contribute to this ambition in a challenging and international European environment. It will broaden your horizon and develop your career with a new perspective and exciting opportunity. You can play a vital role in Europe's space programs:
•
GALILEO
- The European Global Satellite Navigation and Positioning system;
•
EGNOS
- The European navigation overlay service makes navigation services suitable for Safety-of-Life applications;
•
Copernicus
- The European Earth Observation (EO) and monitoring program based on satellite and non-space data;
•
GOVSATCOM
- The Governmental program for Secure satellite communications for EU security actors.
•
Others
CGI Space Netherlands is looking for new colleagues with interest for technology who want an international career. Join our team at CGI's office in the Netherlands or co-located with the customer at various locations across Europe.
Your day-to-day activities
Various positions are available, hence the variety of activities. The following is a short selection:
• Propose improvements to optimize the operations and the overall security concept
• Define roadmaps for the implementation of possible design evolutions
• Perform security risk assessments
• Security Accreditation support
• Requirements Engineering
• Infrastructure Design
• Prepare training material and provide training on various security topics
Things you need to be succesful
• You are an European passport holder (related to EU Security Clearance);
• You have good client facing skills / interpersonal skills;
• You have more than 2 years relevant experience;
• You are willing to travel;
• You are proficient in English (written and spoken).
Do you want to know more? Please contact us for our vacancies.Our offer?
The opportunity to become a shareholder and thus share in our successes. Therefore, working at CGI is rewarded twice. Follow the right training courses via our CGI Academy, because your personal development is important to us and our priority. A place in our close-knit community where together we bear the responsibility of projects and exceed customer expectations. A role in our CGI story.
"We want to get the best out of you!
Are you ready to be part of our story?Your working environment
With almost 40 years in the industry,
CGI Space
is a growing business with exciting projects and prospects across the Navigation, Security, Earth Observation and Satcoms domains. You will join an international Space team with colleagues from all over the EU, a diverse and inclusive environment where you can develop your talent in business and technology driven setting.
We currently have around 500 members working on projects in the UK, Germany, France, Italy and the Netherlands. You will get the opportunity to work for Galileo. Galileo is Europe's own global satellite system and currently consists of a constellation of 22 satellites. It is capable of providing a highly accurate, guaranteed global positioning service under civilian control. The system is still under development and has recently entered the Exploitation Phase.
Interested?
Apply now! We will contact you as soon as possible. Questions about the position? Drop an e-mail to
For more information about the application procedure, please contact Chris Nikijuluw, corporate recruiter, via or do not cooperate with external parties.
Acquisition is therefore not appreciated.