Company:
CGI Nederland B.V.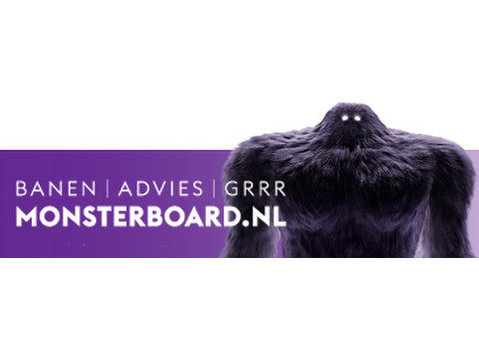 Are you passionate about innovative information technologies? Are terms like agile, cloud and DevOps not strange to you but part of your mindset? Then it is time to become part of CGI and together we will take our clients to the next level of transformation. We are looking for talent like you who find creative solutions and shine with analytical thinking.
CGI is one of the TOP 5 IT & Consulting service providers worldwide. We are expanding our DevOps & Cloud Engineering Center in the Amstelveen, Rotterdam and Arnhem locations and you can be part of it. In our growing team you will encounter flat hierarchies and you can continuously expand your expertise in a dynamic and agile environment.
Is this job yours?
A role in our CGI story begins with a permanent position and the opportunity to become a shareholder. That way, you can share in our successes and make working for CGI doubly rewarding. The CGI Academy will help you to receive the right training, as we value your personal development and make it our priority. A place in our close-knit community where we share responsibility for projects and exceed customer expectations.
Flexible working (anywhere, anytime) is a given, as is the open door attitude of your colleagues and you. Would you like to become part of our global network of IT thought leaders? Then do your next sprint with us!
What do you bring to the table?
As part of a multidisciplinary Cloud & DevOps team, you will take on key project tasks in close collaboration with our customers. Supported by our cloud architects and engineers, as a (junior) DevOps engineer you will take primary responsibility for the implementation of the DevOps culture, processes and tools at our customers.
Also, the following will be part of your tasks:
• You will work on cloud platforms and techniques from Amazon Web Services (AWS), Azure, Google Cloud Plattform (CGP), Kubernetes etc.
• You speak Infrastructure as Code (IaC) and live by automate everything ( based on Terraform, Packer, Ansible)
• You implement Continuous Integration & Continuous Deployment (CI/CD) pipelines ( based on Gitlab, Github, Azure DevOps or Jenkins) to increase the efficiency of customer projects
You use established analysis and monitoring platforms such as Datadog, Dynatrace, App Dynamics, Icinga, Prometheus, Azure Monitor, Grafana, Elasticsearch or Kibana and adapt them to customer requirements.
Besides being passionate about cloud architecture, you also have a college education and relevant experience designing and setting up multi-phase CI/CD pipelines in combination with cloud-based services and platforms.
In addition, you have these skills:
• You are happy with enterprise ecosystems, architecture and technologies (such as TOGAF or Arc42)
• Knowledge of Azure, Amazon Web Services (AWS), Google Cloud Platform (CGP), Kubernetes etc.
• Good communication skills in Dutch and English
Are you ready to Be part of our story?
Then apply immediately! Would you like more information about the content of the vacancy first? Contact Dennis Schoone / Questions about the application procedure? Contact Emile Molenbeek (Recruitment Business Partner) on or via