Company:
YER Recruitment Solutions B.V.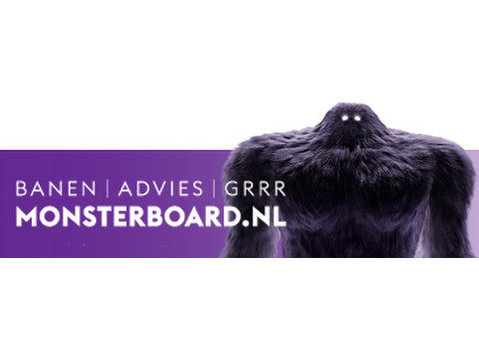 BedrijfsomschrijvingNEPTUNE ENERGY IS AN INTERNATIONAL INDEPENDENT OIL AND GAS EXPLORATION AND PRODUCTION COMPANY WITH A REGIONAL FOCUS ON NORTH SEA, NORTH AFRICA AND SOUTH-EAST ASIA.
Neptune Energy's portfolio is diverse and offers multiple growth opportunities. Neptune Energy is focused on growing the business safely, sustainably and responsibly and works non-stop to find better ways to get more energy to more places, safely and cost-effectively.In the Netherlands, Neptune Energy is the largest offshore gas & oil producer in the Dutch sector of the North Sea. Neptune Energy's vision: making a positive contribution to meeting society's changing energy needs and the energy transition as the leading international gas-focused independent E&P company, creating value for all stakeholders.Neptune Energy's culture is centred around HSEQ, entrepreneurship, efficiency and value, attracting top E&P industry talent and creating an environment where employees can flourish.HSEQ is valued above all else and Neptune Energy is strongly committed to achieving best-in-class HSEQ standards, ensuring continued safe, reliable operations across all the whole organisation. The environment is a key consideration and Neptune Energy is committed to environmentally responsible operations, energy efficiency and transition to a low carbon future.
Functieomschrijving
As Commercial Advisor you are a team player and responsible for negotiating, drafting and managing upstream commercial contracts at the best terms and within a defined risk mandate.You maintain good relationships with joint venture partners, pipeline operators, (potential) buyers and other relevant parties ( local authorities).You will work internally with the Operations team to monitor ongoing business, determine or adjust the strategies and to ensure that all relevant procedures are in place.Responsibilities:
Initiating, developing and implementing commercial strategies.
Negotiating, drafting and commercial follow-up of capacity, transportation and processing agreements related to the Company's hydrocarbons production.
Negotiating and managing upstream commercial agreements (JOA's, Decommissioning agreements, etc.).
Providing commercial input and working in close collaboration with the Joint Venture's Lead, Finance, Legal and Technical disciplines
Negotiating and commercial follow-up of capacity, transportation and processing agreements.
Providing tax documentation to Tax Manager as required.
Communicating with authorities regarding commercial agreements
Representing the Company in external discussions on access regimes and relevant terms and conditions to oil/liquids/ gas infrastructures.
Functie-eisen
Relevant Bachelor or Master degree: MBA, Legal, Finance, Economics, Engineering
Understanding of the work and activities for which the job is providing support
Min 5 years' relevant (commercial, contract/proposal management) experience in a relevant field (E&P, Operator, Energy, Engineering, Consultancy)
Very good negotiation and agreement drafting skills
Ability to communicate with highly trained specialists/advise to others in an understandable way
Strong service orientation and project management skills
Very good listening and communication skills
Fluent in English. Dutch is a plus
Living in the Netherlands and preferably has knowledge of Dutch laws and regulations
Arbeidsvoorwaarden
In addition to a dynamic work environment, Neptune Energy offers room for own initiatives and highly values short lines of communication. The remuneration package is excellent and contains good salary, 13th month, bonus, pension scheme and 26 basic holidays.