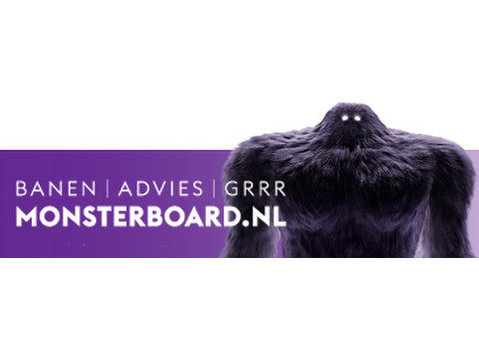 Senior Data Engineer Smart Logistics (ENG)
Den Haag
HBO/WO
Data & Analytics
Professional
Coding our future, increasing our agility, and staying ahead in the world of e-commerce. We are looking for a Data Engineer Smart Logistics to enable a far more agile, adaptive, and aligned supply chain logistic operation.
Wat ga je doen?We are looking for a Senior Data Engineer Smart Logistics to help develop our ambitious Digital Supply Chain Platform that will connect and combine real-time operational data from many IoT sensors, logistical processes, and existing platform systems.
You will be responsible for building, designing, developing, optimizing, and monitoring our data pipeline and event flows sourced from our IoT platform and existing systems. You will have prior involvement with the rollout of large-scale sensory data, information fusion architectures, and enterprise data integration. You are self-directed, efficient, and effective in re-orienting when working across different system architectures, data sources, storage engines, and types. You fully embrace a Cloud Native(AWS) approach to the expansion of data systems were most appropriate. You are agile and adaptive and have adopted an always learning approach to professional development. You are comfortable working across different functional teams within a dynamic environment.
What are you going to do?
You act as a coach in the team that is in full development.
You take a leading role in the further development of areas of expertise, such as security, CI/CD, machine learning, programming, maturity of the applications, etc.
You align with data scientists, data architects, other platforms for integration, multiple stakeholders on the business/system requirements. You are excellent in understanding what business requires and translating those into technical solutions.
You guide the team in build sustainable and scalable applications on AWS.
You keep track of innovations and new service developments.
You design, implement, review and evaluate complex real-time solutions.
You determine the optimal choice of database management systems and application databases, taking software, hardware and network capabilities into considerations.
Onze ambitieWe are building the digital future of PostNL Parcels. With our fundamental approach to data we will digitally transform our supply chain and allow for real-time and automated decision making.
Wat breng jij mee?
Higher education or academic background (HBO/WO) in Computer Science, Informatics, or demonstrably gained through experience;
4-10 years of working experience in data engineering related field;
At least 3 years of working experience with cloud services, preferred in AWS;
Solid Knowledge in cloud security, connectivity, CI/CD, API design;
Experience in Python, SQL, Spark, understand how Hadoop works;
Experience in SQL & NoSQL databases, such as AWS RDS, DynamoDB;
Solid knowledge in translating business requirements into technical solutions;
Excellent communication skills, written and spoken in English at least;
Familiar with agile working;
Machine learning knowledge is preferred.
Wat bezorgen we jou?
Competitive salary based on experience and the talent you bring to the table. Salary up to maximum € ,- (salary scale 11/12 based on experience, fulltime and in accordance with the PostNL Collective Labor Agreement;
Part- or fulltime position 32 till 37 hours with view to permanent contract;
Great benefits including 25 vacation days and 8% holiday pay and attractive Pension benefits;
A dynamic, flexible and entrepreneurial environment with an innovative and collaborative PostNL team, and external suppliers creating value to the platform; 
Professional growth opportunities, for example as technical lead or skills diversification to other languages, platforms or in-depth development and specialism; 
Room for personal development through education and training in the PostNL learning environment, content driven and knowledge sharing sessions;
Office location: Easy Public Transport commute to our PostNL office in the Hague;
Engineering laptop, mobile phone and compensation towards your travel costs.
A pre-employment screening is part of the selection process, including the transmittal of a Certificate of Conduct (VOG). Candidates submitted by a recruitment agency will not be taken into consideration.Sollicitatieproces
1. SollicitatieBedankt voor je sollicitatie! Je krijgt binnen vijf werkdagen een reactie van onze recruiter.
2. Telefonisch contactHebben we vragen over je CV of motivatie, dan bellen we je.
3. GesprekkenAfhankelijk van de functie heb je één of meerdere gesprekken met onze recruiter, je toekomstige manager en directe collega's. In verband met het coronavirus voeren we dit gesprek zoveel mogelijk online via video.
4. AanbiedingJe ontvangt per e-mail een arbeidsvoorwaarden aanbod.
5. Nieuwe baanJe ondertekent je contract digitaal. Welkom bij PostNL!