Company:
Careersineurope.eu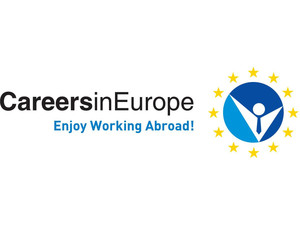 Our client is an independent consulting firm for information protection and governance, specialized in Office 365 and beyond. They are Microsoft partners and one of the leading consulting firms pioneering the design of the Microsoft Office 365 compliance features roadmap and making it relevant to our global clients. ​ Most of their clients are large enterprises with up to 300,000 users operating in highly regulated industries.​ The company is headquartered in the US with additional offices in Norway and the UK, and serves a global client
You will develop and implement information governance and records management strategies for large enterprises using Microsoft 365. You will also develop required metadata models, access control, and fileplans to improve access and control of information in Microsoft 365. Organizing and executing customer workshops will be a part of your responsibilities, and you will be able to determine the right information architecture with Microsoft 365 site configuration, metadata, and retention labels.
You have EU/EEA country nationality or otherwise general and unlimited work permission for the Netherlands. Work permit sponsorship is NOTprovided. The (language) criteria listed are "hard" criteria that need to be met to be considered. Thanks for understanding.
Expertise focus areas:
Information governance best practices in SharePoint Online using metadata models, access control, and site information design to improve access and control of information in Microsoft 365
A functional understanding of Microsoft Compliance features including Retention Labels, Information Protection
Required education, skills and experience:
Bachelor's degree as a minimum
At least 5 years of relevant work experience
Experience in Microsoft / Office 365 projects with preference to prior experience in SharePoint online and Microsoft Teams
Relevant Microsoft certifications
You speak and write fluent English in addition to fluency in Dutch and/OR French
Excellent communication and consulting skills
The ability to hold customer workshops
Willing to travel across The Netherlands and Belgium
Match criteria: IT & Telecom, Consulting, Specialist / Highly skilled, Permanent (1 > year), Temporary (0,5 - 1 year), Software support, Consultancy, Euro 3400 - 3600, Euro 3600 - 4000, Euro 4000 - 4400, Euro 4400 - 4800, 36 - 40 hours (Fulltime), Higher level (BA/Bsc), Higher level (MA/Msc), 10 - 15 years, More then 15 years, 4 - 6 years, 6 - 10 years, Amsterdam region, Rotterdam region, The Hague region, International, Utrecht region, English, French, Yes, EU/EER citizen or general work permit
Consultant name: Niels Jordens
Consultant e-mail: [...]
Company name: The Next Chapter

Posted by:
Niels Jordens