Company:
Independent Recruiters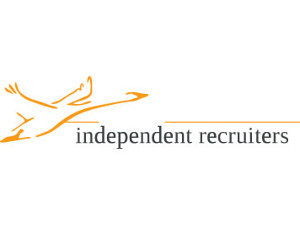 Company Profile:
Looking for an experienced IT Business Analyst for the HQ of a large international bank in the Utrecht area. 
As Senior Business Analyst you can make a difference by giving the right directions for development and continuous improvement of credit risk management IT applications.
Job Profile:
The Senior IT Business Analyst is part of the Risk Management IT team; the team that's responsible for the run and change processes of the banks risk modelling and management applications. You will be working closely with the other specialists in your team (a.o. analysts, solution architects), and also very actively work with the Business Requirements and Delivery teams and other internal and external stakeholders. Among your responsibilities:
You translate business requirements and issues into high level analyses and designs that are in line with the chosen business and IT architectures;
You are a sparring partner for business management, development teams, product owners and other stakeholders;
You play a key central role in monitoring the quality of work delivered by pre-ready and ready Business Analysts in the development teams;
You are and remain abreast of the latest market and technological developments and incorporate these in the execution of your business analysis work.
Requirements:
The Senior Business Analyst we are looking for is foremost persuasive, customer-focused and innovative. Next to that you have:
Academic degree;
At least 8 years of experience in banking and/or financial services IT;
Experience with lending, credit, and/or special asset risk management;
Experience with business analysis methodologies and applicable IT architectures;
Experience in stakeholder management;
Excellent oral and written communication skills in English and Dutch;
Flexible and constructively critical attitude, strong analytic mindset, result-oriented;
Experience in an Agile environment, experience with DevOps, SCRUM and LEAN.
Offer:
A salary between 5.200 and 7.500 euro gross per month, and there is a very attractive package of secundary benefits (13th month, benefit budget, a budget for personal development and training, commuting reimbursement, flexible working times and location independent working, pension scheme).