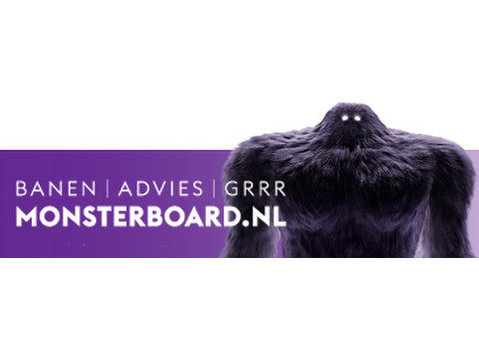 De vacatureAs a Senior Front-end Developer at Valtech you deliver the best end-user experience, using all the tools and technologies that are available in our fast-evolving community. Whether your website or application is being used on a pc, mobile device or even an IoT connected device, you know how to take performance to a higher level. You will have a strong focus on the technical aspects of modern front-end development. So, this isn't restricted to the classical HTML/CSS/Javascript in a web browser. You will also set up front-end CI/CD stacks, automated performance testing and quality assurance. You encourage and motivate your fellow front-end colleagues to get their skills to a higher level and guide them on a daily basis. Next to your work on our clients' projects, you are also part of a national and international community of fellow developers in which you play an active role by helping spreading knowledge and shaping the path of our craft. Many of the projects you will be working on are part of big platforms, driven by state-of-the-art ecosystems such as Sitecore, Episerver, Commercetools or Adobe Experience Manager (AEM). Therefore, your front-end solutions are thoughtfully structured and highly maintainable.Functie eisen
A significant amount of relevant experience, preferably in a similar environment such as a digital agency (8+ years)
Substantial experience in the 'big three' most common modern Javascript frameworks React, Vue and Angular, concepts like state management (Vuex, Redux/Sagas, ), unit-testing, workflow automation, performance, common design patterns; (3+ years)
Strong focus on the technical implementation of frontend solutions
Familiarity with modern front-end build pipelines and tools (Jest, Cypress, Git, Babel, Webpack, , NPM)
Excellent understanding of JavaScript
Interest towards CI/CD, DevOps, microservices, (docker) containers
You have experience in solving cross-browser compatibility and client-side performance issues
You are familiar with Agile and Scrum
Sufficient knowledge of the English language. Do you speak Dutch too? That's a great advantage
Jouw belangrijkste taken
Developing applications
Implementing all functional requirements for the customer
Supporting technical matters in JavaScript
Responsible for ensuring that the software is delivered to the customer in a timely and effective manner.
Lots of collaboration with colleagues to achieve the optimum result.
Over Valtech
A global digital agency focused on business transformationYou probably already know us better than you think. If you shop at L'Oreal, MAC Cosmetics or Levi's, fly with Aerolineas Argentinas, easyJet or Lufthansa or if you drive a Volkswagen, Toyota, AUDI or BMW, then you've already experienced our work, first-hand.From supporting childhood development with Danone Early Life Nutrition to working to improve the lives of people living with diabetes or disability through our work with Novo Nordisk and the UK's Department for Transport, our focus has always been people first.Whether it's one of our B2B solutions for Henkel, Westcon or Dot Foods or a new customer experience for Dolby, D'Addario or Profoto ... together, we design, build and deliver transformative digital solutions for the world's best-known brands.Whatever brought you to us, whether it was work, play or something in between, as a multi-award winning agency, we build intuitive, frictionless and connected experiences that improve human lives and make our clients' businesses grow.Wat kan je?
Frontend
HBO, WO denkniveau
Senior, Lead werkniveau
5-10, 10+ jaar werkervaring
Engels, Nederlands sprekend
Wat krijg je?
Vast
€ 3500 - € 5000 bruto per maand
Flexibele werktijden
Mobiel
Laptop
Pensioen
Netto onkostenvergoeding
Zorgverzekering
Wat doe je?
Minimaal een 32-urige werkweek
Samenwerken met 10-20 collega's
Je werkt samen met Sales, Marketing, IT
Focus op B2B
Je werkt voornamelijk met