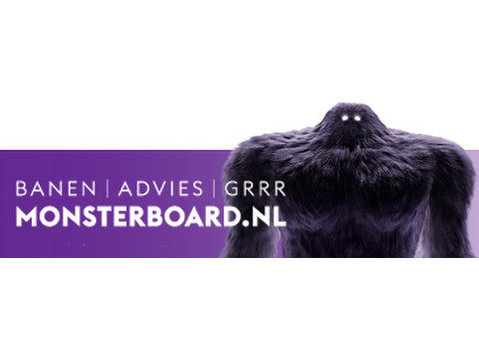 Functieomschrijving
Always wanted to work for a start-up and to contribute to their growth? Then you might be the Shift Supervisor that we are looking for!
For the company Zapp, we're looking for a fulltime Shift Supervisor. You will be employed by Zapp directly.
Since there is no location in Utrecht yet, the introduction/training period will take place in Amsterdam. As soon as the location in Utrecht opens, you will work in Utrecht.
what we offer
Salary between € 2199,- & € 2507,- per month
Directly employed by the cliënt
Be part of a fast-growing company & motivated team
Benefit from company discount
who are you
The Shift Supervisor that we are looking for meets the following requirements:
At least 1-2 years experience working in fast-paced environments preferably with experience in having managed a team before
Prior experience in a role in a similar environment (food retail is a big plus)
Effective communicator in English - able to disseminate ideas in a clear, concise manner to the relevant stakeholders through both verbal and written communication
Available to start in-person as soon as possible
Passion for technology, start-ups and on-demand services
Attention to detail while while not sacrificing speed and scalability
Hands-on mentality, willing to roll your sleeves up
Entrepreneurial mindset, comfortable in highly ambiguous environment and able to independently take responsibility from day one with ability to work with little direction
what will you do
As a Shift Supervisor you work alongside the warehouse manager to make sure the operation runs smoothly. You'll work in a fast-paced, early-stage start-up environment and will have the unique opportunity to help build a successful company right from the start.
As Shift Supervisor you will be managing projects within the supply chain and you'll get involved in business strategy, business cases and planning. Most importantly you will be learning about all aspects of the operations and gain the experience and knowledge required to build your career.
Ensure daily operations run smoothly
Ensure that customer orders are assembled correctly and in time
Make sure that the delivery riders pick up the order expediently
Manage a fleet of riders on a daily basis
Handle customer issues in case of out of stocks or other issues
Make sure stock is received, controlled and stored into the shelves
Maintain a clear and tidy warehouse and ensure any potential hazards are dealt with safely, quickly and efficiently.
Work both independently and as part of a team
where will you work
Zapp is building the future of convenience with a full stack approach to on-demand essential items, 24/7, delivered in minutes. Customer obsession is at the heart of everything they do and from founders to riders they are focused on delighting their customers.
Zapp embraces diversity. They are committed to creating an inclusive and supportive work environment. They firmly believe that a variety of backgrounds & perspectives makes their team stronger and brings their product closer to the customer.
job application
Herken jij jezelf in bovenstaand profiel en zie jij jezelf deel uitmaken van het team? Aarzel dan niet en solliciteer vandaag nog! Wij nemen binnen 48 uur contact met je op. Vragen? Neem dan gerust contact op met Noah Snijder en Roos van Veen. Uiteraard staat deze vacature open voor iedereen die zich hierin herkent.
Sollicitatieprocedure
Je maakt een 'mijn Randstad' account aan om te kunnen reageren op onze vacatures. Dit doe je automatisch wanneer je voor het eerst een sollicitatie afrond bij Randstad, heel eenvoudig dus. Via je 'mijn Randstad' account beheer je gemakkelijk je gegevens en gaan je volgende sollicitaties nog sneller!