Company:
JMW Horeca Uitzendbureau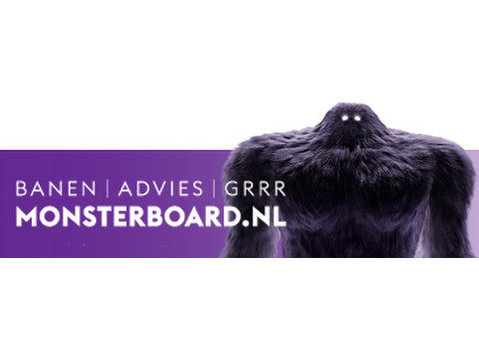 Functieomschrijving
In this role you are a member of the Dow Logistics Rail team. You will work together with team members and clients in order to coordinate and prioritize the working activities, and communicate the status. The coordinator also takes care of all communication regarding the direction of consignment notes, arrival and departure of trains with regard to the Rail Carriers.
What we offer
A market-conform salary
An exciting full time job
An online platform (Good HabitZ) with e-learnings
Travel and tunnel expenses reimbursed
Who you are
You have a passion for logistic processes and interest in the rail work process who ensures that the logistic activities are performed in a safe, reliable and environmentally conscious way with a customer.
The rail logistics service coordinator is required to have knowledge of ECC, GVP and the rail work process – trainings will be provided in-house, no upfront knowledge required. Besides having a excellent understanding of the Dutch language, it is important that this person has good knowledge of the following;
You are fluent in English & German (C1/C2);
You have a vocational education in Logistics (MBO4);
Have knowledge of the necessary software packages.;
Knowledge of the emplacement of rail on the site, with the corresponding loading/unloading zones, crossings, switches and barriers;
Knowledge of the documentation to be established for all shipments along with knowledge of the use of the electronic logbook, MTL, etc.
You can easlity Identify problems like malfunctions, deviations of time slots, safety issues, etc. timely, and communicates them through the appropriate channels.
What will you do
Follow procedures and the rail work process in order to administratively process performed rail working activities.
Are responsible for daily operation of a part of the European rail fleet;
Use the available IT tools according to the work process;
Discuss the progress of the occurring working activities with the area focal point and initiates corrective actions for the expected problems with the concerning person;
If necessary, communicate an emergency efficiently and through the appropriate channels;
Independently solve problems and malfunctions;
Work closely together with planning to efficiently progress, for example,peak loads, shutdown periods and short shipping weeks. Also takes care of the follow-up of carriages which must be repaired or revised, in close collaboration with the lessors;
Monitor Rail Tank Cars leased by Dow with regards to optimization of the round trip time and keep the storyboard up-to-date.
Where will you work
Dow Benelux constantly works on innovation. They do this by combining scientific insights with their technological knowledge. The beating heart of Dow Benelux is in Terneuzen, Zeeuws-Vlaanderen (Zeelandic Flanders, the Netherlands). With its 17 plants and about 3,200 employees, Dow Terneuzen is the second largest production site of The Dow Chemical Company. As the largest employer in Zeelandic Flanders, Dow contributes to the economic and social success of this region.Working for Dow is fun! Not only is the job interesting and challenging and you are rewarded by the amazing colleagues you encounter. Sounds like your ideal job? For further questions we are always available: or e-mail to Uiteraard staat deze vacature open voor iedereen die zich hierin herkent.
Sollicitatieprocedure
Je solliciteert via Tempo-Team, leuk! Om je sollicitatie af te ronden, maak je de eerste keer eenvoudig een account aan. Via je 'mijn Tempo-Team' account log je gemakkelijk in en solliciteer je de volgende keer nog eenvoudiger. Daarnaast vind je in je account de voortgang van je sollicitatie(s) en je persoonlijke gegevens. Dé manier dus om de best passende baan te vinden!