Company:
Morgan Campbell Ltd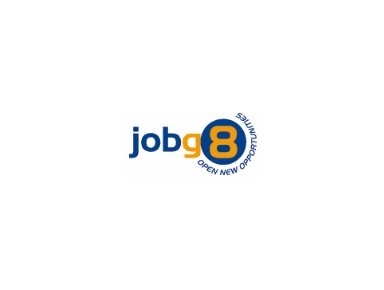 THE NUMBER ONE SAP RECRUITMENT EXPERTS ACROSS ANZ.
Welcome to Morgan Campbell SAP Executive Search, New Zealand & Australia's ONLY SAP specialist recruiters. We have a team of SAP Recruitment experts waiting to assist you secure that next important SAP role!
Visit our website.
Are you an SAP FINANCE (FI and CO) Architect that is looking for the right challenge and new level of adventure? Are you interested in joining one of the country's strongest technology brands?
We are looking for an SAP S4 Finance Architect for a strategic and industry influencing role that will see you working across a broad range of clients, across various landscapes in a very dynamic and well paid role.
In this role, you will have a high degree of internal and external influence and you will lead Finance Architecture solution design on various projects.
This is a business orientated role that requires a high level of business acumen and experience. We are therefore looking for someone with proven experience of understanding complex business scenarios, articulating varying solutions and driving the subsequent delivery of SAP projects with a specific focus on Finance & Controlling.
You will have proven experience in leading clients, building key relationships and working at a strategic level setting the direction/building SAP Finance roadmaps and bringing together everything you need for a success delivery.
You will own the process throughout and have responsibility for presenting the overall finance architecture solution. The emphasis in on architectural leadership and everything that stems from this.
This role is brilliant mix architectural, implementation, pre-sales and client engagement activities.
Your Ideal Background:
10 years of SAP Consulting experience, and a minimum of 2 years at Architect level.
A solid Consulting background is essential.
Strong FI and CO design, configuration and implementation experience.
Solid S/4 HANA experience.
Experience working with large and complex companies and technical landscapes.
Proven strategic client relationship building experience.
Pre-Sales and RFP experience is ideal.
FICA and PSCD experience would be an advantage.
PS and CPM experience would be a significant advantage.
Excellent English language communication skills and excellent interpersonal skills, and the critical ability to build and lead delivery teams.
Commercial acumen must be strong, and you will need to have had a consistent history of being a high performer with excellent results.
If you feel that your background and experience qualify you for this role, and you can demonstrate a passion for Consulting, then forward your resume details to (see below) or call our SAP Team.
Key words SAP, FICO, Fi, Co, Finance S4 HANA, s/4, architect, solution architect, pre-sales, presales.