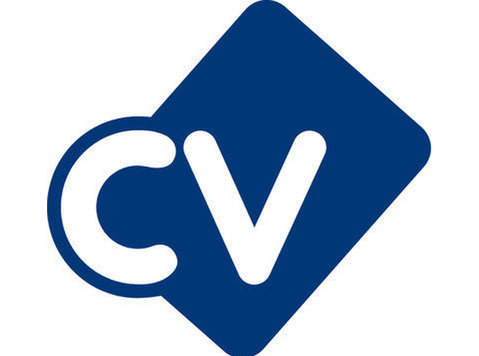 Account Manager CEE
Based in Poland
Job ref: AZ /55388
This is a great opportunity for a driven Sales professional that wants to be part of an ambitious organisation and team, with lots of opportunities for personal and professional growth.
You will take full responsibility for sales within the territory and therefore must have a resilient character, be determined and comfortable working and travelling alone.
Employed by a leading packaging group who are driven by delivering added value to customers and meeting ambitious growth targets, the position is responsible for driving substantial sales growth through distribution networks and direct to customers.
Our client is an informal business, where they will challenge you and will want you to challenge them. They put their people first and will give you the opportunity to release your full potential and provide you with challenging and rewarding projects and career opportunities.
Your contribution will make a direct impact on the day to day operations.
General Purpose of the Job:
As Account Manager you land new customers and manage your existing customers with the ambition to grow. By thoroughly analysing their needs, you are able to define the best solution for their packaging needs. When required, you get support from the packaging specialists. You work closely with the technical team to develop and implement the best integrations to optimise the packaging process of the customers, balancing costs, sustainability, ergonomics and efficiency in line with the company's strategy.
Your responsibilities:
· Build an area sales plan that sets out sales targets and tactics for the area, and identifies the required steps to meet the targets
· Build the annual sales plan and Account Plans addressing growth/development of existing and potential customers
· Define opportunities for cross and up selling for all products and solutions
· Executes the sales plan, takes corrective action in case of deviations.
· Contributes, advises and helps in the implementation of marketing campaigns
· Builds and manages business relationships within assigned region and spreads out the company image. Serves as the primary contact for assigned accounts. Guides routine customer issues such as pricing, warranties and insurance.
· Analyse current and future needs of customers, discuss this with them and make projections for product management, engineering and supply chain. Manage all aspects of timely, complete and relevant communication to the customer (across all functions - sales, marketing, production, purchasing, R&D and customer service) on product introductions and changes.
· Responsible for accurate and relevant current market analyses including key target opportunities. market research, trend analysis. Responsible to identify new market opportunities - and present to product management.
· Report an accurate record of activities by regularly updating the company's CRM tools and completing a monthly business review.
Your profile:
· You have at least 2 - 5 years of experience as a Sales or Account Manager in a B2B environment
· Packaging machinery sales or links within packaging customer base would be ideal but not essential
· Knowledge of selling through distribution networks
· Experience with consultative selling, bringing added value to our customers
· You are an inspirational, entrepreneurial and creative sales professional, able to build customer intimacy;
· You have proven ability to establish a sales process that adds value to the business and customers;
· You have strong organisational and communication skills, preferably in an international environment;
· You are very familiar with MS Office;
· Excellent written and verbal communication skills in English;
· You are representative and will be an ambassador for the company;
· You demonstrate abilities to work effectively both independently as well as in a team.
What is on offer:
· Working from home office
· Company car also for private use
· Laptop, I-Phone, I-pad
· Base salary + attractive bonus scheme
Only candidates who are eligible to work in the EU or hold a valid EU work visa will be considered for this position.
Proof of eligibility will be required with your application.
Listgrove is more than a global recruitment partner to its clients in the plastics, packaging, recycling and chemical industries. For over 45 years, we have supported companies with professional advice and successful HR solutions. All assignments are tailored to the client's needs and delivered by expert consultants.
Why select Listgrove?
⦁ Established in 1975
⦁ Recruited in 68 countries
⦁ Recognised International brand
⦁ Exhibited around the world; in Russia, China, India, USA, Middle East, North Africa and extensively throughout Europe
⦁ Global network of candidates and talent data
⦁ Search projects completed across all functions and at all levels of seniority
⦁ Access to a network of offices across the world
For more information and access to a range of testimonials, please visit our website
For EU roles, candidates must be eligible to work and live in the European Union. Proof of eligibility will be required with your application.
Listgrove Limited Registered in England No: (phone number removed)