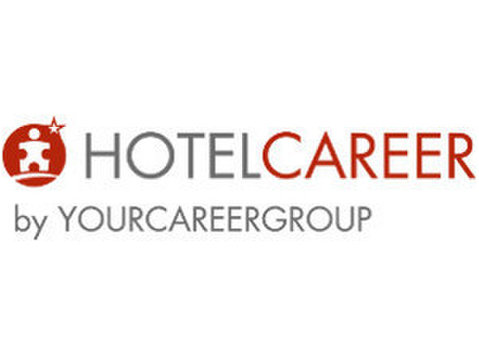 What will it be like to work for this Hilton Brand?
It all starts with a warm chocolate chip cookie, a simple touch that sets the tone to create a rewarding experience for a guest's entire stay. DoubleTree by Hilton™ understands that doing the little things well can mean everything.
If you appreciate the little things and enjoy creating exceptional experiences through perfecting little details, you may be just the person we are looking for to work as a Team Member with DoubleTree by Hilton. Because it's at the DoubleTree at Hilton where the little things mean everything.
Job Description
We are looking for a candidate for the position of:
Purchasing ManagerJob Description
A Purchasing Manager with DoubleTree by Hilton™ will work with suppliers to negotiate contracts, purchase required goods, and keep accurate records of transactions, trends, and performance with vendors.
What are we looking for?
A Purchasing Manager serving Hilton Worldwide Brand hotels and vacations is always working on behalf of our Guests and working with other Team Members. To successfully fill this role, you should maintain the attitude, behaviours, skills, and values that follow:
Previous experience in a purchasing/procurement
Strong financial knowledge and ability to work with budgets
Computer literate, with good MS Excel skills
Good time management and organisation skills
Accountable and resilient
Ability to work under pressure at all times
It would be advantageous in this position for you to demonstrate the following capabilities and distinctions:
Previous experience within the hotel/leisure sector
Previous experience in a similar role
Relevant degree, in Finance/Accounting or related business discipline, from an academic institution
What benefits will I receive?
Your benefits will include acompetitive starting salary and holiday entitlement. As an employee you will become a member of the The Hilton Club which provides reduced hotel room rates in our hotels worldwide, plus discounts on products and services offered by Hilton Worldwide and its partners. We look forward to explaining in detail the range of excellent benefits that you would expect from a global hotel organization like Hilton Worldwide.Learn more now about DoubleTree by Hilton --- where the little things mean everything.
More than 250 properties in countries throughout the world
More than 230 million cookies have been served, and still baking!Hotel chain continues to grow rapidlyFeatures the signature Sweet Dreams™ Sleep Experience
What will I be doing?
As Purchasing Manager, you will work with suppliers to negotiate contracts, purchase required goods, and keep accurate records of transactions, trends, and performance with vendors. Specifically, you will be responsible for performing the following tasks to the highest standards:
Obtain competitive quotations for hotel requirements and ensure that the best product is sourced and purchased, using Group Nominated suppliers where applicable
Ensure locally Nominated supplier information is kept current
Manage the database of active local contracts with suppliers
Ensure Purchasing Manual is current
Adhere to quality procedures and standards and oversee purchasing administration such that all Hilton Worldwide policies and standards are upheld
Work with the Finance Manager / Director to draft the annual budget
Maintain a record of commitments for all budgets and ensure that the relevant senior managers are constantly informed of updates
Ensure a comprehensive system for allocating and reconciling purchase orders
Manage relationships with hotel suppliers and report on their performance
Manage employee relations, recruiting Team Members as required, and follow the appraisal procedures for Team Members
Supervise the operation of the stores, uphold company health and safety, quality assurance and control procedures, make improvements to the level of control, compile accurate stock records, and maintain proper records of requisition and replenishment transactions
Monitor all areas of purchasing including contracts, leases and nominations
Prepare the month end accounts reports in an accurate and timely manner
Execute on tasks/requests as instructed by the Hotel Management
This job was originally posted as www.catererglobal.com/job/90994319