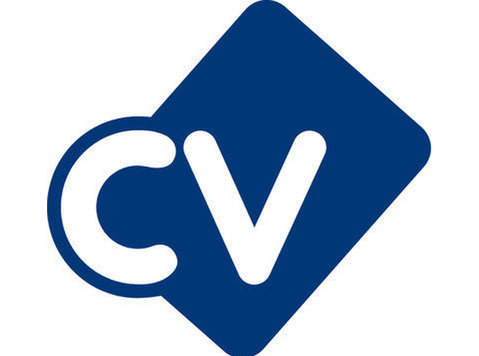 The successful candidate will have technical knowledge of Body in White and Manufacturing Engineering experience within a low to medium-volume manufacturing environment - specifically, experience in new product and technology introductions, equipment projects, process optimization, upgrades and modifications.
Coordinate, monitor, and perform specialized technical processes and related functions directly related to body construction in Production, Engineering & Maintenance Department of an automotive manufacturing environment to meet and exceed company goals and objectives. Design, develop, and improve production process equipment and systems.
You will work closely with Design Engineering, Quality and Production to take new vehicle designs or design changes from initial concept through prototype development and into full production. Knowledge and experience of project life cycle from Design concept through to equipment handover is essential. Experience in automotive Body in white assembly processes is preferred in an operations, maintenance, or design capacity.
Position Requirements
Proficiency in writing PFMEAs
Experience creating process documentation and standardised work
Knowledgeable of production quality metrics is advantageous
Experience commissioning equipment from install, loop checks through to power up and handover.
Experience with design for manufacturability
Proven written and verbal communication at all levels within the organization with good negotiation skills
Proven design & implementation of Continuous Improvement
Experience in process layout and optimization incorporating asset utilization (preferred)
Travel is expected – e.g. for vendor visits, equipment installation and commissioning.
Develop engineering improvement plan; support and/or lead continuous improvement activities.
Portuguese / English       - Required
German                              - Desirable
Education
Bachelor's degree in Mechanical / Industrial Engineering, or equivalent preferred
Related Experience
0 – 10 years job related experience desired
3 – 5 years job related experience in automotive manufacturing mass production paint process preferred
Essential Functions Responsibilities
Training
Develop and deliver training to operations and maintenance technicians to ensure and seamless handover of new equipment.
Undertake continuous training and development
Provide technical training and guidance to Team Members as needed.
Quality
Develop, implement, and manage key performance indicators (KPIs) for each area of responsibility
Contribute to the creation and implementation of best practice processes. Vision, strategy, policies, processes, and procedures to aid and improve operational performance
Coordinate continuous improvement measures to ensure that project lessons learnt are captured and knowledge is transferred across the team and organization.
Maintains quality and cost objectives complementary to corporate policies and goals.
Drives Kaizen activity, applies statistical and other improvement tools.
Equipment Design and Development and Installation
Evaluate data and write reports to validate or indicate deviations from standards.
Research, design, evaluate, install, operate, and maintain mechanical equipment, systems, and processes to meet requirements, applying knowledge of engineering principles.
Develop initial manufacturing strategies for new projects by performing detailed feasibility, project timing and cost estimate studies.
Lead manufacturing line / cell / station design and launch – bid package development, vendor selection, front-end engineering design, design reviews, fabrication, acceptance testing, construction, installation, commissioning and handover to operations.
Participate in engineering activities with the product design team ensuring that flexible, cost effective, robust and reusable processes and equipment are implemented.
Provide technical support for the assessment of different manufacturing scenarios.
Identify, investigate, test and validate new innovative technology and work methods for future implementation (e.g. virtual manufacturing environment, product feasibility simulation, throughput simulation).
Support sourcing activities including identification of potential suppliers and technical evaluations of quotations.
Install, commission and start-up equipment balancing speed and safety.
Ensure manufacturing lines meet uptime, availability, and reliability metrics – OEE, cycle time, quality and first time through.
Ensure that all equipment, processes and methodologies comply with applicable standards, company policy and all Health and Safety Laws, Acts, Regulations and Codes.
Interpret engineering drawings, schematic diagrams, or formulas and confer with management or engineering staff to determine quality and reliability standards.
Process and Procedure
Develop in-house systems and procedures to meet the needs of internal and external customers
Establish and refine quality sign-off instructions, standards and documentation
Develop, document, and provide technical presentations.
Management
Input and hold responsibility for team budgets and Make vs Buy studies
Support encourage and develop team
Provide technical expertise to the team
Manage, coach and develop a high performing team that meets agreed objectives, and which delivers best practice results, added value and continuous improvements
Manage project execution to ensure they are delivered to scope, on time and on budget. Procure equipment, track budget costs, and project schedules.
Works with Vendors