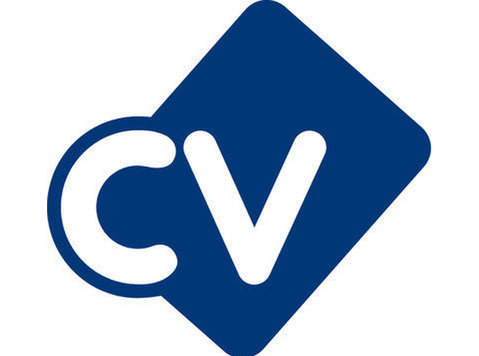 JA1117 - Engineering Support Solution & Maintenance Support Solution Team Leader
Salary - GG10
Location - Qatar
Contract/Visa Restrictions – Applications can only be accepted from suitably qualified UK Nationals.
Overview:
We are currently recruiting for an ESS/MSS Team Leader to join our client in Qatar. The ESS & MSS Team Leader reports to the Aircrafts Records Manager and is responsible for the overall maintenance and control of all hardware systems in support of the ground support systems hardware. Inclusive of the Engineering Support System (ESS), Mission Support System (MSS), ESS Electronic Classrooms and Maintenix IMS (Integrated Maintenance Systems).
The role will operate in accordance with the customer Continuing Airworthiness Management Expositions (CAME).
Core Activities:
The ESS & MSS Technical Team Leader is responsible for overseeing that the continuing airworthiness responsibilities associated with the tasks detailed below are carried out in a satisfactory manner and, in accordance with extant regulation:
Managing the ESS Hardware and Software. This includes scheduled maintenance, Business continuity and change & release process
Managing the MSS Hardware and Software. This includes OBMS, scheduled maintenance, business continuity and change & release process
Managing the ESS electronic classroom IT environment. This includes scheduled maintenance, change and release process and business continuity
Ensure Ground System Support as defined in the Qatar contract is discharged in accordance with regulatory requirements
Supporting IMS. This includes account creation\update\disable and advice on business continuity solutions
Coaching and mentoring QAF. This includes providing QAF On the Job Training and Update training logbooks as well as carrying out monthly reviews on competency progression
Training of QAF staff
Key Accountabilities:
Performance indicators – Leading by example to provide effective leadership for all activities by working to schedule and reporting any impact on continuing airworthiness. Understand how the teams and your own actions contribute to overall delivery performance. Identify and escalate any issues
Completion of activities – Ensure all Technical Services activities are appropriately documented, and airworthiness records are maintained on relevant systems (IT/paper based). Ensure all Technical Services activities are performed by suitably qualified, experienced, and authorised personnel. Ensure the integration of Technical Services activity within the business, including the engagement of key stakeholders at all stages of the process. Provide support and guidance to the team Procedure/standards – Compliance with the CAME, its associated procedures and standards, and any other company procedures and standards. Agree and enact change to these procedures and standards as required
Safety Management System – Understand and apply human factors and error management philosophies to all maintenance activities. Understand the risks associated with maintenance activities and how they are mitigated and managed
Continuing Airworthiness Assurance (Quality) – Management and application of the CAA system within airworthiness records, including supporting audits, responding to findings related to reference data, configuration and lifing exceptions in a timely manner and providing relevant information into the appropriate reviews
Statutory / Regulatory & Legislative requirements – Able to demonstrate an appropriate level of understanding and application of the relevant continuing airworthiness regulatory framework. Support the implementation of any regulatory driven changes into the maintenance activities. Ensure compliance with all other requirements, e.g., ITAR, EaPW, ISO, etc
Contractual Requirements – Comply with all applicable contractual requirements
Skills & Experience:
Recent extensive experience within a Maintenance & Support environment, including significant direct experience of supporting or maintaining fleets of aircraft, including technical management, planning and scheduling Or Recent proven experience as a Team Leader in a related discipline, such as Reliability Programme management or Maintenance Programme development
It is essential to have operational experience of IT Hardware management, data integrity and configuration control
It is essential to have operational experience of IT Operating Systems and associated software: Microsoft Server Products, Oracle, McAfee
It is desirable to have 5 years' experience in an IT Hardware maintenance, integrity, and configuration role with exposure to a customer environment
It is essential to have proven experience in managing relations across multiple organisations
Human Factors- Standard Course Specification
E&PW Awareness- Standard Course Specification
ITAR Awareness- Standard Course Specification
IT Literate
UK Driving licence