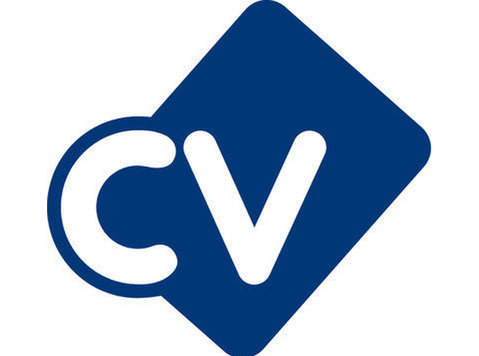 JA1119 - Maintenance Programme & Reliability Lead
Salary Grade - GG10
Location - Qatar
Contract/Visa Restrictions – Applications can only be accepted from suitably qualified UK Nationals.
Overview:
We are currently recruiting for a Maintenance Programme & Reliability Lead preferably with Typhoon experience. The Maintenance Programme & Reliability Lead will provide effective team leadership for the development and delivery of all Reliability & Maintenance Programme (R&MP) activities, whilst maximising operational efficiency and minimising costs.
The post holder through the effective utilisation of subject matter knowledge and experience be able to lead and manage a team of skilled and knowledgeable personnel to deliver fit for purpose R&MP activities at strategic and tactical levels.
Core Activity:
Leading and managing the production of the operator maintenance programme, ensuring changes are delivered on time, within cost and to the required quality
Leading and managing the development, production and delivery of a reliability programme which employs techniques for continuous monitoring and analysis of aircraft technical performance, occurrence reporting and the results of maintenance activity. Ensure identified trends are assessed and recommendations for corrective action are managed to an effective conclusion
Leading and managing the development and amendment of the operator maintenance programme to ensure its effectiveness, in response to airworthiness information issued by the design organisation in the form of baseline maintenance programme revisions and instructions for continued airworthiness
At a tactical level, managing the R&MP interface with the customer, fleet planning, Part 145 organisation, technical services to deliver the required standards of continuing airworthiness
Managing and reporting on the effectiveness of the reliability and maintenance programme review meeting processes. Ensure any trends are identified, generate effective resolution, or sponsor escalation to management
Leading and managing changes in the operator's requirements, as they affect the reliability and maintenance programmes, e.g., operating environment, utilisation
Leading and managing the assessment of any proposals to amend the operator's technical information/publications for impact on the operator maintenance programme
Key Accountabilities:
Performance indicators – Ensure the effective management of R&MP activities by setting delivery targets, monitoring progress, and developing performance improvement programmes. Prioritises activities within/across teams to maximise efficiency. Responsible for the assessment of escalated issues for any impact on continuing airworthiness and generating effective resolution, or sponsoring escalation to management, as appropriate
Completion of activities – Ensure all R&MP activities are appropriately documented, and airworthiness records are maintained on relevant systems (IT/paper based). Ensure all R&MP activities are performed by suitably qualified, experienced, and authorised personnel. Ensure the integration of R&MP activity within the business, including the engagement of key stakeholders at all stages of the process. Provide support and guidance to the team
Procedure/standards – Manage the R&MP team compliance with the CAME, its associated procedures and standards, and any other Company procedures and identify, propose, and implement change as required, whilst ensuring compliance.
Safety Management System – Promote the application of human factors, error management, risk management and safety assurance within the R&MP team, together with the proactive analysis, mitigation, and management of Hazards
Management System Assurance – Ensure R&MP team activities are compliant with the QAF Governance and Assurance framework. Ensure process confirmations and independent assurance audits are supported by R&MP personnel and integrated within/across teams. Manage the response to audit findings in a timely and appropriate manner and provide information into the relevant reviews. Generate and implement effective improvements within/across teams to overcome any non-compliance and monitor effectiveness
Statutory / Regulatory & Legislative requirements – Able to demonstrate a good understanding and application of the relevant Continuing Airworthiness regulatory framework and ensure any regulatory-driven changes are implemented within the R&MP team(s) activities. Ensure compliance with all other requirements, e.g., ITAR, EaPW, ISO
Contractual Requirements – Ensure compliance with all applicable contractual requirements, e.g., through support to contract reviews, and ensure any changes are implemented into the R&MP activities
Qualifications & Knowledge:
Minimum HNC in a relevant technical discipline or suitable equivalent
Good level of regulatory framework understanding and the ability to manage this framework structure within the R&MP processes and activities
Able to build strong relationships with Customers, Part 145 Organisation, and other key stakeholders
Demonstrate a good understanding of the platform contract
Able to encourage/champion a continuous improvement culture, and develop/enhance the underpinning management reporting systems
Able to manage the implementation of an efficient and cost-effective R&MP strategy
Comprehensive knowledge of condition monitoring techniques, as applicable to an approved operator maintenance programme, together with preventative and predictive maintenance practices.
Able to demonstrate a detailed understanding of reliability programmes and the impact of their findings on the operator maintenance programme, Fleet Planning, and Inventory Forecasting & Planning (IF&P).
Able to influence the IF&P sourcing strategy to minimise costs and maximise operational efficiency
Provide direction, advice, and support to the R&MP teams on planning related issues, addressing both individual aircraft and fleet-wide issues
Able to manage the competency and authorisations within/across the R&MP team
Human Factors- Standard Course Specification
E&PW Awareness- Standard Course Specification
ITAR Awareness- Standard Course Specification
IT Literate
UK Driving licence