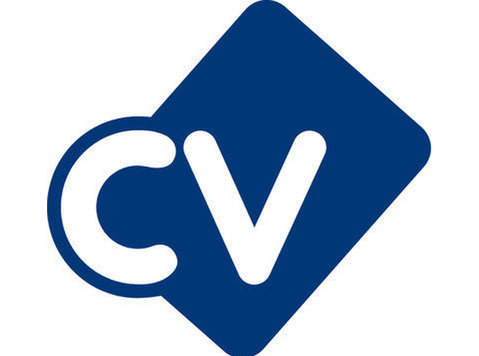 JA1215 - Transparencies & Oxygen Bay Supervisor
Location - Qatar, Dukhan
Type – Permanent - Full time
Salary - £Competitive - Tax Free
Overview:
We are currently recruiting for a Transparencies & Oxygen Bay Supervisor with Typhoon "Q" certification. The successful candidate will be an experienced and skilled mechanical supervisor, undertaking a range of detailed maintenance activities in the aircraft transparencies & oxygen bay, they will be responsible for maintaining airworthiness through appropriate task delegation and authorisation on the aircraft transparencies & oxygen bay activities.
They will be responsible for tasking of work & supervision of personnel/people management. Responsible for meeting agreed delivery targets at a tactical level.  Demonstrating people management and leadership skills.
The post holder will be able to demonstrate awareness of broader external dependencies and identify areas for continuous improvement.
Key Responsibilities:
Undertaking detailed maintenance inspection and supervision activities on the aircraft transparencies & oxygen bay components
Supervising team to ensure that maintenance is undertaken to schedule and highlight any issues, escalate as required. Report on any impact to the wider programme
Ensuring staff are sufficiently competent and approved for the maintenance tasks allocated to them. Maintain personal & teams task authorisation for working on an aircraft or components in accordance with AMC requirements.
Responsible for meeting agreed delivery targets in the short to medium term through the supervision of others. Progress reporting against delivery targets to management
Provides guidance and leadership to the team. Develops team members using formal assessment processes, e.g., PDR's, supports and sponsors training requests including 'on the job training'. Demonstrates sound and comprehensive communication and people management skills in order to exchange complicated information.
Ability to scope and carry out independent and vital inspections.
Maintaining personal Logbook to demonstrate currency and recency, on completion of On the Job training (OJT) activities, sign other personnel's Log Books as appropriate within your trade and skills boundaries. If you are an approved designated assessor, undertake authorisation and task competency approvals, and check Pt 145 license application packs prior to submission.
Undertaking and complete tasked maintenance & diagnostic activities on the Typhoon's Transparencies & Oxygen components, which may include, as appropriate, inspections, repairs, modifications, fault rectifications, replacements.
Demonstrate a flexible and proactive attitude to carrying out responsibilities appropriate to the role and takes direction appropriately.
Progress reporting against delivery targets to supervisor.
Undertaking support tasks within the Transparencies & Oxygen bay which are required to maintain compliance with the MOE and QAF procedures (e.g. oversight checks, control of tooling/test equipment)
Undertaking fault evaluation and raise ad hoc work cards for 'found faults' during maintenance.
Ensuring all maintenance activities are appropriately documented and airworthiness records are maintained on relevant systems (IT/paper based). Compile required reporting, identify any issues and escalate as appropriate.
Skills & Experience:
Completion of an Engineering Apprenticeship, ideally in Aeronautical Engineering or Military equivalent apprenticeship / qualifications. Academic qualification for this role is a minimum of City & Guilds 2675 or 2661 in Aeronautical Engineering and Maintenance or equivalent.
Experienced and competent leader at this level.  Requires a minimum of 2 years working at Technician level prior to undertaking a "Supervisor role". Demonstrating breadth of experience, currency & recency via a Logbook capturing skills, knowledge, and authorities for working on Aircraft type or in bays. Practical experience and expertise in the application of aviation safety standards and safe operating practices
On the Job Training Instructional Techniques
Requires broad and in-depth product knowledge/competency within own technical/subject area. Awareness of how the team integrates with others to achieve the overall objectives of the area and demonstrates an understanding of the requirement for continuous improvement and its application.
Typhoon Mechanical Trade 'Q' Course or equivalent.
Ensure personal compliance with the risk assessments, SHE policies and procedures.
Human Factors- Standard Course Specification
E&PW Awareness- Standard Course Specification
ITAR Awareness- Standard Course Specification
IT Literate
Driving licence
Key Accountabilities:
Performance indicators – Ensure the effective management of regulatory activities by setting delivery targets, monitoring progress, and developing performance improvement programmes. Prioritises activities within/across teams to maximise efficiency. Responsible for the assessment of escalated issues for any impact on continuing airworthiness and generating effective resolution, or sponsoring escalation to management, as appropriate.
Procedure/standards – Comply with the regulatory framework, its associated procedures and standards and any other company procedures and standards, as applicable. Identify and propose changes, as required.
Completion of activities – Ensure all Part 145 activities are appropriately documented, and airworthiness records are maintained on relevant systems (IT/paper based). Ensure suitably qualified, experienced, and authorised personnel perform all Part 145 activities. Ensure the integration of Part 145   activity within the business, including the engagement of key stakeholders at all stages of the process. Provide support and guidance to the team.
Safety Management System – Promote the application of Human Factors, Error Management, Risk Management and Safety Assurance within the Part 145 team(s), together with the proactive analysis, mitigation, and management of Hazards.
Management System Assurance – Ensure maintenance activities are compliant with the QAF governance and assurance framework, including supporting process confirmations and independent assurance audits. Support the response to audit findings in a timely and appropriate manner and provide information to support the relevant reviews. Support the implementation of identified improvements to overcome any non-compliance and monitor effectiveness.
Statutory/Regulatory & Legislative requirements – Able to demonstrate an appropriate level of understanding and application of the relevant continuing airworthiness regulatory framework. Support the implementation of any regulatory driven changes into the maintenance activities. Ensure compliance with all other requirements, e.g., ITAR, EaPW, ISO.
Contractual Requirements – Comply with all applicable contractual requirements