Company:
Careersineurope.eu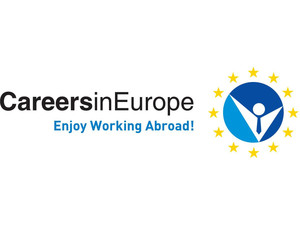 Our client is a global professional services firm that makes business transformation real. They drive digital-led innovation and digitally-enabled intelligent operations for their clients, guided by the experience running thousands of processes for hundreds of Global Fortune 500 companies.
From New York to New Delhi and more than 20 countries in between, our client has the end-to-end expertise to connect every dot, reimagine every process, and reinvent companies' ways of working.
Our client's focus is to make sure they have the right set of people delivering what they promise. People who think with design, dream in digital, and solve problems with data and analytics. People who obsess over operations, focus on the details, and lead change by being curious, incisive and courageous in everything they do - if you recognize yourself, please send us your application!
Your job will involve invoice and payment processing, workflow management and issue resolution. Accounting skills aren't a must, but we do value customer and vendor management skills as well as a keen eye for details. Understanding your clients' business is an integral part of your role. In this role, you will be responsible for all the activities related to accounts payable which include:
Accounting for third party invoices, deductions and payments to ensure timely completion of the AP process
Checking financial documents (invoices/bank statements/credit notes) received from the local desk 
Investigating and resolving any invoice mismatches in the system or reject/return the invoices as per agreed procedure 
Closing of accounts for the month and performance of due diligence as per guidelines – including generation of periodic reports and inputs for accruals 
Resolution of suppliers queries, major discrepancies, clarification with regards to rejected payments 
Communicating and clarifying with suppliers (including correspondence and communication with suppliers)
Fluency in German (C1)
Very good English (B2)
Good communication skills
Basic accounting knowledge
Previous experience in a multinational company
ERP experience is a plus
Our client will only consider applicants with the nationality (or work permit) of one of the EU/EEA countries, and NOT in need of work permit to be arranged.
https://www.careersineurope.eu/index.php/page/vacature/solliciteren/1/id/739801/SiteId/3
Match criteria: Customer Service & Support, Administrative & Secretarial, Finance & Banking, Consulting, Specialist / Highly skilled, Staff / White collar, Permanent (1 > year), Temporary (0,5 - 1 year), Accounting, Euro 1400 - 1600, Euro < 1400, 36 - 40 hours (Fulltime), Mid level, Higher level (BA/Bsc), 1 - 2 years, 2 - 4 years, 4 - 6 years, 6 - 10 years, Romania, English, German, Yes, EU/EER citizen or general work permit, I have general work permission for the country of the vacancy I applied for
Consultant name: Careers in Europe Recruitment
Consultant e-mail: [...]
Company name: CareersinRomania.eu
Posted by:
Niels Jordens