Company:
Careersineurope.eu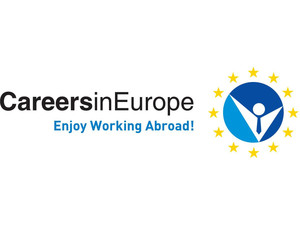 Our client is a global information technology, consulting and outsourcing company with services spanning financial services, retail, transportation, manufacturing, healthcare services, energy and utilities, technology, telecom and media.
Serving clients in more than 175 cities across 6 continents, they help customers do business better by leveraging our industry-wide experience, deep technology expertise, comprehensive portfolio of services and vertically aligned business model. The 55 dedicated emerging technologies 'Centers of Excellence' enable them to harness the latest technology for delivering business capability to their clients. They also champion optimised utilization of natural resources, capital and talent.
Manage Intercompany Transactions ( Validate and post intercompany entries; Process Intercompany; Cash Settlement Transactions; Perform intercompany eliminations; Reconcile intercompany Transactions) 
Resolve Intercompany Disputes 
Journal Entries and Review (General Ledger, Fixed Assets, Inventories, Pension Booking, Annual Incentive Plan, AR Reserve)
Foreign Currency Accounting
Manage Fixed Assets Accounting and Maintain lease
Manage Inventory Accounts - posting, review, adjustment, reevaluation, reconciliation
Perform Accounts Reconciliation - Manage Month/Quarter/Year End Closing Activities 
Internal/External Reporting - Support for Escalations and Processing Service Requests/Inquiries
Treasury transactions and Payments 
Retail Store Accounting
Support Travel & Expenses (T&E) process
Support AP process ( Rents, Leases and Utility (RLU) Invoices; Tax - VAT/Intrastat Processing & Reporting, Support AP helpdesk requests)
Proficiency level of English and French
Bachelor degree, preferably in the economy field;
At least 1-3 years of experience in a Finance & Accounting departament
Good interpersonal Skills;
Hands on experience in GL would represent an advantage;
Exposure to SAP tool;
Takes initiative and works without much supervision;
Understands customer requirements;
Good knowledge of Microsoft Office: Excel (formulas, functions, pivot tables charts), Word (formatting, track changes, table of contents), PowerPoint (graphics & charts, animations, transitions).
Our client will only consider applicants with the nationality (or work permit) of one of the EU/EEA countries, and NOT in need of work permit to be arranged.
https://www.careersineurope.eu/index.php/page/vacature/solliciteren/1/id/740795/SiteId/3
Match criteria: Customer Service & Support, Administrative & Secretarial, Finance & Banking, Consulting, Specialist / Highly skilled, Staff / White collar, Permanent (1 > year), Temporary (0,5 - 1 year), Accounting, Backoffice / Order Management, Euro 2000 - 2200, Euro 1800 - 2000, Euro 1400 - 1600, Euro < 1400, 36 - 40 hours (Fulltime), Mid level, Entry level / none, Higher level (BA/Bsc), 1 - 2 years, 2 - 4 years, 4 - 6 years, Romania, English, French, Yes, EU/EER citizen or general work permit, I have general work permission for the country of the vacancy I applied for
Consultant name: Careers in Europe Recruitment
Consultant e-mail: [...]
Company name: CareersinRomania.eu
Posted by:
Niels Jordens