Company:
Paddy Power Betfair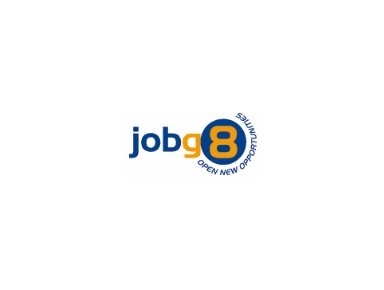 The Senior SEO Executive will form part of the SEO team which will be responsible for Search Engine Optimisation & App Store Optimisation for selected group brands across all countries. Reporting to the Group SEO Manager, the primary responsibility is to meet the agreed commercial and campaign demands of the selected brands. This is a fast-paced, technical and analytical driven position and the successful candidate will become an SEO expert for the PPB Group.
• Implement and assist in the development of SEO strategies that drive growth and ROI
• Responsible for compiling SEO recommendations, analysing deliverables and results to internal teams
• Manage both on-page and off-page SEO for selected brands within the group
• Stay up-to-date with the latest trends and changes with SEO and major search engines.
• Master the architecture, category taxonomy, and technical constraints of our brands' websites.
• Leverage customer insights and analytics to continually optimise campaigns
• Track and analyze technical factors affecting search visibility, crawling and index coverage, providing insight and recommendations for improvement.
• Discover and report on potential systemic technical problems in indexablity, canonicalization, redirects, HTTP errors, etc.
• Continually innovate to drive improvement by leveraging the latest technologies.
• Identifying, approaching and negotiating with websites to build up a unique network of links.
• Frequently conducting backlink profile analysis across all domains.
Essential Skills & Experience:
• Experience (6+ years) in a dedicated Search Engine Marketing role.
• Excellent knowledge of the SEO industry, search engine algorithms, and app store ranking strategies.
• Understanding of web analytics & reporting tools.
• The ability to create reports; understands ROI; and select relevant data for analysing future actions.
• Excellent analytical skills and good attention to detail.
• Excellent communication skills and team player.
Desirable Skills & Experience
• Team player with personal characteristics that engender trust and confidence
• Highly analytical, focussed and results-driven
• Ability to work independently and in a team as well as ability to take on responsibility for own projects
• Comfortable within a changing and developing environment
• Confidence to make own decisions and manage 3rd party relationships
• Must be approachable at all times and in all situations
• Ability to prioritise, organise and multi-task
• Must have flexible attitude and the ability to work under pressure
• Motivated, enthusiastic and focused on a career in marketing
• Keeps informed of emerging trends in the SEO & ASO landscape.
Flexible working is our way of working! We're a diverse workforce and therefore a 'one size fits all' approach isn't necessarily best. Whatever your personal needs may be, let's have a chat and see how we can accommodate them.