Company:
Careersineurope.eu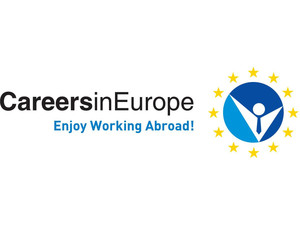 Our client is a global Business Process Management leader. They offer business value to 300+ customers around the world by combining operational excellence with deep domain expertise.
They deliver an entire spectrum of business process management services such as customer care, finance and accounting, procurement, human resource solutions, research and analytics, technology solutions, and industry-specific back-office and front-office processes. 
There are more than 35,000 colleagues across 53 delivery centers located in Romania, China, Costa Rica, India, the Philippines, Poland, South Africa, Sri Lanka, Turkey, UK and US.
The company offers exciting career paths for both recent graduates and experienced professionals. Their work culture promotes customer focus, a strong work ethic, operational transparency, and teamwork.
Currently, our client is looking to attract: IT Manager with German
The job:
• Provide technical leadership to a team of L1/L2 support resources based in Bucharest, working for a German conglomerate.
• Contribute to the planning of application releases and configuration changes
• Interact with internal team and external vendors to troubleshoot and resolve complex problems
• Own all communications and ensure timely and accurate communications to all stakeholders Manage and Own the Problem Management Process
• Identify service improvements and raise with service manager
• Manage and own the incident/problem management process for the customer and support the end users on Queries, Tickets and Application issues / bugs.
• Contribute to the planning of application release management and configuration change management process
• Identify service improvements opportunities and interface with client managers to improvise on the service delivery and management.
• Interact with client internal technical teams (L3) and external vendors to troubleshoot and resolve complex application related problems
• Interact with internal teams and external 3rd party vendors to trouble shoot and resolve complex problems
• Design appropriate metrics for reporting on key performance and quality indicators, particularly in terms of in-depth trend analysis
• Ensure there are robust procedures and processes within the application support function remit
• Strong German communication skills – Written & Oral
• Previous experience in handling a team of 6-10 members comprising of L1 and L2 experience on application support.
• Good understanding of ITIL process
• Strong knowledge and work experience on .Net & MS-SQL/ Informix based applications. Additional experience in Lotus Notes and Java would be a plus
• Experience of escalation management
• Strong interpersonal and communication skills with customer stakeholders.
Our client will only consider applicants with the nationality of one of the EU/EEA countries, and NOT in need of work permit to be arranged.
https://www.careersineurope.eu/index.php/page/vacature/solliciteren/1/id/742330/SiteId/3
Match criteria: Customer Service & Support, IT & Telecom, Middle / team Management, Specialist / Highly skilled, Senior management, Staff / White collar, Permanent (1 > year), Software support, Euro 2200 - 2400, Euro 2000 - 2200, Euro 1800 - 2000, Euro 1600 - 1800, Euro 1400 - 1600, 36 - 40 hours (Fulltime), Mid level, Entry level / none, Higher level (BA/Bsc), Higher level (MA/Msc), 10 - 15 years, More then 15 years, 2 - 4 years, 4 - 6 years, 6 - 10 years, Romania, German, Yes, EU/EER citizen or general work permit
Consultant name: Careers in Europe Recruitment
Consultant e-mail: [...]
Company name: CareersinRomania.eu
Posted by:
Niels Jordens