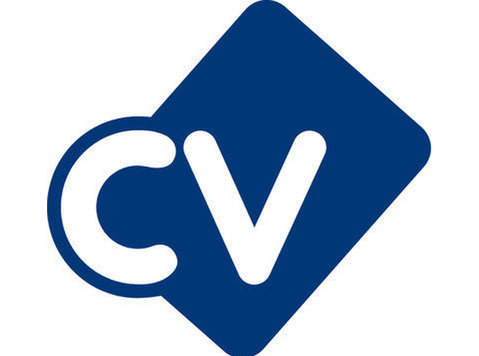 HEAD OF MECHANICAL MAINTENANCE - BOPP & BOPET FLEXIBLE & FILM PACKAGING PRODUCTS - RUSSIA
US$ Competitive Salary + Benefits
Russia - Visa Sponsorship & Single Status Accommodation Provided
Our client is a manufacturer of flexible packaging and film packaging solutions. It operates several state-of-the-art manufacturing facilities globally. It specialises in BOPP and BOPET and PET film production supplying converters and manufacturers across a range of fast-moving industry sectors, on a Just in Time basis.
Our client is now seeking a high calibre, university degree educated engineering professional for the role of Head of Mechanical Maintenance. The site employs a multi-cultural workforce of c150 and production capacity of c32000 tonnes per annum.
The Role:
Reporting to the Head of Engineering your will be responsible for working cross functionally with the plant leadership and their teams to ensure smooth running of the operation. The focus will be on planned preventative and predictive maintenance.
Maintenance, Troubleshooting & Spare Part Management
· Monitor operations of plant equipment and processes.
· Review the operation of plant equipment and systems constantly, to minimize unplanned downtime,
· Identify opportunities for improvements.
· Able to initiate, implement and manage the plant maintenance based on best practices in the industry with an emphasis on planning/ scheduling and preventative / predictive maintenance.
· Monitor the use and inventories of spare parts, maintenance supplies and equipment.
Manufacturing Management, ISO Documentation and cost-effective operations.
· Objective setting, plan development and performance review of plant performance for effective equipment functioning and smoothing running of the plant.
· Ensure statutory regulations relating to the maintenance department always met.
· Track, analyse and improve key maintenance parameters such as asset utilization, maintenance cost, schedule compliance etc.
· ISO Documentation Review
· Able to design and implement cost effective equipment modification to help improve safety and reliability.
· Budget Preparation and Monitoring
People Management
· Conduct employee performance reviews based on JDs to determine competency, competency, and contribution.
· Ensure that all maintenance technicians are trained on the most updated version of the operating procedures.
Environmental Health & Safety
· Able to develop strategy on conduction of safety, health and environment projects at site so as to minimize the risk and ensure zero accidents.
The Ideal Candidate:
· University degree educated in Mechanical, A Masters level qualification or Post Graduate Diploma in an Engineering, Manufacturing or Strategy would be highly advantageous.
· Fluent in English. Russian language skills would be advantageous but not essential.
· Minimum 12-15 years within the BOPP & BOPET Flexible & Film Packaging Sector.
· Knowledge of BOPET/BOPP/ CPP products, manufacturing process and equipment
· Significant track record of mechanical maintenance management or production experience gained within flexible and film packaging, carton, paper or foil manufacturing sector.
· Experience of BOPET (Biaxially Oriented Polyethylene Terephthalate), Cast Polypropylene (CPP) films and BOPP (Biaxially Oriented Polypropylene) films is a prerequisite.
· You will be a strategic, analytical, and innovative thinker and excellent problem solver used to deploying lean six sigma and continuous improvement methodologies.
· Financially astute you will possess excellent operational and budgetary planning and cost control skills.
· You will be a champion of best-in-class health and safety and environmental standards empowering and leading your teams to take ownership for health and safety within the operation.
· Innovative and creative you will play a critical role in relation to new product development in response to customer requirements.
· You will demonstrate a continuous improvement mindset and will be able to evidence your excellent change and project management capabilities.
· You will be ambitious with a stable, consistent, and successful career history to date within the flexible & film packaging sector including BOPET, BOPP and CPP.
· In return our client offers an excellent career development opportunity within a flagship operation in a rapidly expanding global operation.
· Our client offers a competitive salary and benefits package dependent upon experience and single status housing/accommodation and visa sponsorship.
· Please note We are unable to consider candidates who do not have recent experience of BOPET, BOPP, CPP gained within at least the last five years ideally within a state-of-the-art manufacturing environment