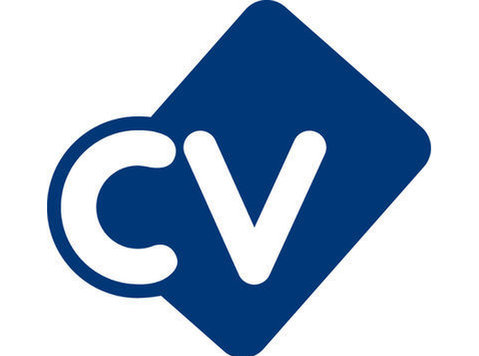 Job Reference: J(phone number removed)
Job Title: Typhoon (AGE) Electrical Technician
Location: Taif, Saudi Arabia
Salary: £5,100 per month (NET)
About the Company:
An opportunity has become available to live and work in Saudi Arabia working with the Royal Saudi Air Force. Our client has worked in Saudi Arabia alongside the RSAF for more than 50 years, supporting the country's national objectives and is now looking to recruit the best talent in the industry to support the Kingdom of Saudi Arabia's strategy for economic development via their Vision 2030.
Our client provides maintenance of Royal Saudi Air Force (RSAF) aircraft and trains RSAF personnel safely in a training environment in how to use their aircraft, equipment and weapons. For such maintenance and training, this role is responsible for undertaking scheduled and unscheduled maintenance activities of AGE equipment in support of Typhoon operations and in accordance with the RSAF Typhoon maintenance policy, Regulatory Framework, the Maintenance Organisation Exposition and Quality Management System
This role will be a minimum 12 month contract and working hours are 48 per week from Sunday to Thursday.
Life in Saudi Arabia/ Benefits:
- Facilities vary from compound to compound but will include:
Shopping Centre
Restaurants
Sports centre including gym, pool, tennis courts
Spa/ Barbers
Travel agent
Entertainment
- A tax- free package is on offer provided the UK Statutory Residence Test is satisfied.
- £5,100 per month (NET) salary (including travel allowance)
- 41 days leave per year
- Travel allowance paid quarterly
- Overseas allowance
- Rent free accommodation and access to free facilities available within secure compound
- Full medical service and private healthcare
- National Insurance is payable in the UK for first 12 months (this has been already been removed from the advertised salary above)
- Pension allowance- 9% of basic salary
- End of Service bonus
- All permanent employees deploy on a single status initially, they can then apply (if required) for the Married Families Scheme which would support any family deploying with visas and the company would support up to 2 children into education in country.
Job Description:
- Carry out all engineering and maintenance activities within the scope of the Aircraft Ground Equipment Shop.
- Complete Induction to ensure authorised and competent to work on Aerospace Ground Equipment
- Ensure all maintenance tasks are undertaken in accordance with approved maintenance procedures and processes.
- Ensure all electronic data systems are utilised correctly.
- Ensure adherence to correct engineering practices, observe safety precautions and that as far as is reasonably practicable ensure that no one else is exposed to any unnecessary or uncontrolled risk.
- Assist the Supervisor to ensure that all equipment operated within the shop is in good working condition and any necessary calibration activities are scheduled and conducted to ensure maintenance tasks can be achieved when required.
- The embodiment of all Technical Instructions and Modifications of all components maintained within the shop.
- Complying with Health and Safety including, knowledge of COSHH and Risk assessments and following appropriate safety precautions and warning posters relating to the maintenance activities and handling within the shop area of operation.
- Ensure all components within the Aircraft Ground Equipment Shop are correctly stored and packaged and that all shop maintained items that are to leave the shop or move location are correctly prepared and packaged for transit
- Ensure that all tool kits are maintained in accordance with the regulatory framework and ensuring that test equipment is maintained and calibrated within specified limits.
- Ensure good husbandry practices are implemented.
- Ensure FOD control measures are implemented.
- Coaching, training, mentoring and knowledge transfer to the company's and RSAF personnel.
- Complete any other reasonable duties or requests that are made by line management.
- Provide standby cover as directed in support of Squadron operations
Skills and Qualifications:
Essential:
* A proven track record of meeting strict deadlines without compromising standards and quality.
* A conscientious approach to work and meticulous attention to detail.
* The ability to act upon own initiative within the scope of his job using approved data.
* Experience of working in the aviation or production industry in a Gulf Coast Country preferred.
* Thorough working knowledge of planned Preventative maintenance working in high volume environments.
* Extensive hands-on experience working in an Aerospace or production environment performing maintenance, fault-finding and repair of electrical systems using electrical diagrams often in pressurised situations.
* A thorough knowledge of electrical systems, basic PLC maintenance and fault finding and a comprehensive experience maintaining equipment.
* Must be educated to ONC level or a recognised equivalent Electrical Qualification or have relevant experience supported by formal, recorded workplace applied related training.
Desirable:
* An understanding of ESS
* An understanding of RAF and /or RSAF engineering operating procedures.
* Previous experience of Typhoon specific Aircraft Ground Equipment or a Plant maintenance role.
* Aerospace and defence company/industry knowledge.
* Multi skilled with hydraulic and pneumatic systems knowledge.
Additional Information:
Whether you're looking for your next job or searching out the next superstar to join your team…
Aeropeople's expertise and experience is entrenched in the aerospace, aviation, engineering, motorsport, automotive, and defence industries. We have the insight and know-how at both a local and international level to help bring people and businesses together, saving time and energy. Our capability is validated through our Engineering Services division encompassing Aircraft Line Maintenance services and Continuing Airworthiness Maintenance Organisation (CAMO), combined with our Aviation Training division offering technical training aircraft courses.
During registration, please let us know where you are currently located or which locations you would consider taking a position in, required salary and notice period.
For the latest news, events and jobs please search 'Aeropeople Ltd' on LinkedIn and Facebook for our latest jobs