Company:
Atlantic Recruitment Consultants: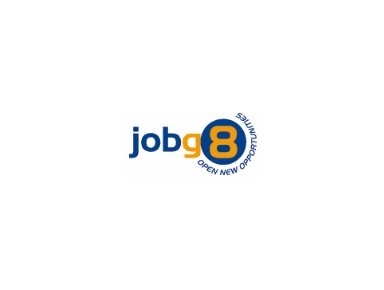 This is an exciting senior opportunity to join a Tier 1 Global outsourcing organisation that is critical to the growth of the KSA operation. You will already have a strong background of building complex service propositions/engagements and possibly looking for that next career step or seeking a new challenge inside a diverse and forward thinking business.
You are not necessarily located in Riyadh or the region at present but have previously worked within the KSA region/market inside the last 5-7 years or so (in any domain - Airline, Financial Services, Insurance, Retails, Com-tech) and possess a track record of demonstrable success in the achievement of client growth and acquisition strategies.
Reporting into the Head of Markets, APAC & Middle East you will have the following;
Responsibilities:
This is a commercial role designed to drive a sustainable and profitable revenue growth in KSA market
KPIs of the role will include P&L management, sales, customer relationship and business operations for the territory
Create an ecosystem of influencers', partners and collaborators in the market place to build a strong foundation for the ME operation and drive business delivering industry leading growth
Focus on selling of domain-led solutions, outsourcing/managed services and system integration services
Engage and manage clients at CXO levels - senior technology and business executives
Responsible for managing a team of commercial leaders responsible for various industries and lines of services, sales Executives and business operations
Plan and execute strategy to achieve financials targets. Drive business development activities and develop new opportunities
Guide the teams in defining winning value propositions, ensuring multi-service line engagement within Company and appropriate commercial terms of engagement are negotiated.
During the sales process, work with the delivery team and third-party vendors to ensure that project risks are identified and mitigated through appropriate risk management strategies.
Actively govern project deliveries and client engagement by leadership through Steering Committees with senior client stakeholders
Collaborate with various practices and functions to ensure alignment of the region with Company's Asia Pacific and global strategies
Work closely with the global BD and delivery team and leveraging Company global capabilities for local clients
Skills & Experience
Ability to define and execute strategy for accounts in line with clients' strategy
Capable to lead a team of commercial leaders to ensure they are effective in growing our presence and relationships at CXO levels across prominent clients in KSA.
Past track record in building businesses of scale
Experience in stitching and selling solutions around Digital, Packaged Software, Application Development & Maintenance, BPO and IT Infrastructure Services
Experience in selling or implementing large IT projects, managed services and outsource engagements.
Experienced in sales of transformational engagements
Sales & business development, contract negotiations
Strong knowledge of the IT Services market across industry segments
Experience in large IT project engagements with a good awareness of the tools and technologies used in large scale biz and working in an onsite/offshore model
Should be a self-starter with creativity and have the business acumen as market maker
Strong interpersonal and communication skill. Ability to work with multi-cultural and geographically distributed teams. Should be a team person and able to lead different teams to a common goal
Ability to influence decision making and work across executive and operational levels on IT and Business side
On offer is a competitive salary with full benefits package as per the region.