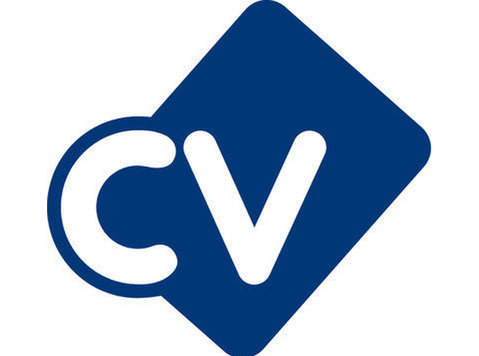 Head of Business – BOPP Films
Based in Saudi Arabia
Job ref: AZ/51635
Reports to: Head of SBU Downstream
Department: BU Plastic Products
This organisation are a value based industrial manufacturer with a wide range of interests in petrochemicals, chemicals and plastics. Downstream, they are one of the world's largest manufacturers of high-performance BOPP (biaxially oriented polypropylene) films, supplying a broad range of products aimed at various applications.
Job Purpose:
This opportunity offers the successful individual the opportunity to take over the management of the business unit, be accountable for maximizing economic value and for directing key functions at the BU: marketing and sales, sales & operations planning, operating cost control, operational excellence, CAPEX and inventory management
Manages the strategic direction of the BU by planning, coordinating and directing these activities and maximising profitability of the BU operations. Assumes full responsibility for BU's profit & loss, balance sheet and cash flow statements
⦁ BOPP BU consists of 2 different plants, BOPP, SPC compounding.
⦁ More than 65% of the BU sales are export, which involves many sales, logistics and financial communications and documentations to have a right business transaction.
⦁ BOPP customers are plastic converters for food packaging, tape manufacturer, labels, printing and laminations.
Accountabilities:
⦁ Formulating and successfully implementing company policy.
⦁ Directing strategy towards the profitable growth and operation of the company.
⦁ Developing strategic operating plans with strategy team that reflect the longer-term objectives and priorities established by the top management.
⦁ Putting in place adequate operational planning.
⦁ Ensuring that the operating objectives and standards of performance are not only understood but owned by the management and other employees.
⦁ Closely monitoring the operating and financial results against plans and budgets.
⦁ Taking remedial action where necessary.
⦁ Maintaining the operational performance of the company.
⦁ Full accountability to the executive management for all company operations.
⦁ Representing the company to major customers and professional associations.
⦁ Building and maintaining an effective team.
⦁ Creates initiatives to take advantage of market opportunities, reduce operational threats, forestall business risks, and maximises core strengths
⦁ Researches and analyses industry, market, and competitors to make informed strategy decisions
⦁ Focus on developing with operation and sales team an added value and speciality products to improve the profitability.
⦁ Ensure the right management systems are in place to produce the quality products.
Drive Sales & Operations Planning:
⦁ Design and implement of Sales and Operations Planning (S&OP) process in the BU, aligned with overall IBP process.
⦁ Manage S&OP process by developing short-, mid-, and long term plans, optimize demand and supply balance, conduct risks scenario analysis, resolve capacity management issues.
⦁ Coordinate with Finance Business Partners on budgeting and planning process, review financial risks and assess impact of S&OP on financial indicators (working capital, profits, cash flows).
⦁ Engage with Head of T&I SBU on incorporating new product planning into S&OP process.
⦁ Liaise with supply chain function on inventory strategies focused on inventory optimization.
Sales Management:
⦁ Lead sales function of a BU by managing the day-to-day operations of the sales team, providing expertise, encouraging teamwork, aligning work processes in order to achieve high performance standards, meet established targets and ensure and employee engagement.
⦁ Monitor sales performance a regular basis and take required corrective actions to ensure monthly and annual sales targets are achieved.
⦁ Conduct market analyses to ensure that pricing models suggested by Marketing are commercially competitive and take into account the current market dynamics.
⦁ Optimize geographical presence of sales and marketing offices, to ensure expansion into new high-growth locations and closure of loss-making sites, ensuring that sales channels are diversified and easily accessible for BU customers.
Marketing Management:
⦁ Develop and implement comprehensive marketing strategy, including go-to-market plan, product positioning, key benefits, and target customer and appropriate pricing levels
⦁ Oversee and approve annual marketing agreements in conjunction with manufacturing and supply chain teams to ensure value chain end-to-end processes are feasible and flexible to meet all business requirements
⦁ Approve allocation of sales regionally to ensure market share in each region is retained using minimum sales quotas and prepared for growth should demand increase unexpectedly
⦁ Develop and maintain relationships with key account customers
⦁ Review and address key customer complaints and ensure a quick turnaround for addressing these concerns
Lead operating cost control and CAPEX planning:
⦁ Drive strategic initiatives focused on reducing operating costs
⦁ Drive decision on CAPEX projects (up to certain CAPEX budget as per MAS) and conduct monitoring and control of expenditures
Other:
⦁ Liaise with the HRBP to ensure all HR strategy are implemented, headcount are controlled, manpower budget is aligned with overall business budget, employees performance is maximized and HR policies & procedures are followed.
⦁ Liaise with the Finance Business Partner to ensure that financial performance is measured and acted upon: provide inputs for regular management reporting, review results of actual vs previous year vs budget performance
⦁ Liaise with T&I function on developing new and enhancing/improving existing products, based on feedback from customers and market analysis
⦁ Ensure compliance to all relevant safety, health and environmental procedures across the departments in order to promote a healthy and safe work environment
Communications & Working Relationships;
Internal:
⦁ Head of SBU; SBU Leadership Team; SBU Transformation Group; Finance Business Partner
External:
⦁ Senior executives of key customers, industry peers
Qualifications, Experience, & Skills:
Minimum Qualification:
⦁ University degree in General Management, Engineering, university; MBA is a plus
Minimum Experience:
⦁ 15+ years' experience preferably in relevant industry or function role; 3 years in general management role
Job Specific Skills:
Apart from having exceptional experience and knowledge of BOPP Films;
⦁ Excellent leadership, planning and organizing skills
⦁ Experience effectively communicating with and managing major customers
⦁ Stakeholder management at both the executive level and down through the management layers
⦁ Negotiations and business planning
PLASTICS - PETROCHEMICALS - PACKAGING - CHEMICALS - ENERGY – RECYCLING
Listgrove Limited Registered in England No: (phone number removed)