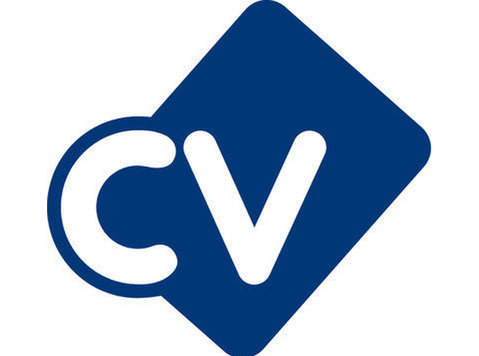 JA762 - Senior Commercial/Procurement Manager
Location Riyadh, Saudi Arabia
Salary - C£55K + £12K Overseas + 9% pension allowance 
OVERVIEW
We are currently recruiting in conjunction with our global client for a Senior Commercial/Procurement Manager to join their team in Saudi Arabia. The successful candidate will manage the commercial/procurement activities of the line of business, ensuring that business success is maximised in line with agreed targets and ensure all legally binding Company commitments are agreed in accordance with Company policies and procedures.
YOU DON'T HAVE TO BE EX-MILITARY FOR THIS ROLE BUT YOU MUST BE A BRITISH CITIZEN DUE TO VISA RESTRICTIONS.
OUTLINE QUALIFICATION, EXPERIENCE AND BUSINESS EXPERTISE
Relevant Degree or equivalent and c. 12+ years commercial/procurement experience
Experienced in developing key supplier relationships and strategies to meet the needs of the business and where appropriate aligning to wider Company strategies
Can resolve business inter-dependencies and issues with projects and functions across other BU's and Company entities in KSA
Extensive knowledge of business unit financial/commercial/procurement policies
A good working knowledge of the business unit approach to Life Cycle Management
A strong track record of contributing to the management of contractual issues
A thorough understanding and comprehension of Commercial Contracts & Law
Proven negotiating skills in a range of environments
Wide ranging experience of dealing with domestic and international suppliers
Member or Fellow of the Chartered Institute of Purchasing and Supply or accredited by the International Association for Contracts and Commercial Management (IACCM) or equivalent
OBJECTIVES & OUTLINE ACCOUNTABILITIES
Manage and set objectives/review for a team of commercial/procurement staff
Produce a full range of contractual documentation for assigned areas in line with all relevant Company requirements and procedures
Lead or participate in contract/ subcontract negotiations with all relevant parties to facilitate the smooth and successful conclusion of negotiations
Manage contracts/ subcontracts, ensuring the efficient and effective resolution of issues.
Manage the preparation and issue purchase orders for subcontractors/suppliers in accordance with established procurement policies, issue requests for proposals and verify invoices prior to payment.
Actively support the development, co-ordination and implementation of pricing and payment strategies and policies in assigned areas, in accordance with all relevant Company requirements and procedures
Actively support the development, co-ordination and implementation of overall financial targets and budgetary management strategies in assigned areas
Manage potential areas of risk and carry out risk analyses and assessments to support the minimisation of risk.
Build, manage and maintain relationships with existing and potential customers to ensure the effective management of business agreements.
Lead on the resolution of commercial/procurement issues to facilitate effective business decision-making.
Lead regular reviews with suppliers to review relationship, current/ future bids/ opportunities and ensure that contracted obligations and agreed targets are achieved.
Lead, develop and motivate any assigned staff to ensure they are aware of and capable of delivering their responsibilities.
Actively contribute to the development of the Functional Governance Manual and the Procurement Manual and communicate/implement them in assigned area to deliver strong governance and business effectiveness.
Keep up to date with and research new commercial/procurement developments in assigned areas and assist in assessing their advantage to the Company.
Liaison with senior stakeholders within internal and external customer community.
Manage interfaces with Finance, Legal, HR and Group Tax to establish effective contracting and pricing models.
Manage RBA activities.
Lead Tender activities.
Assessment/Production of Commercial/Procurement plans in support of LCM.
GLOBAL LEADERSHIP COMPETENCIES
Set Direction & Deliver Results
Drives Strategic Growth - Integrates market and competitor insights to create value
Partners with Customers - Manages a broad range of resources to address customers' requirements
Generates New Ideas - Creates innovative solutions that improve the business
Take Others With You
Understands and Develops Self - Seeks out stretching experiences and takes appropriate career risks for growth
Develops People - Unlocks others' potential through coaching and development
Leads and Inspires Teams - Provides clear direction on strategic priorities, empowering others to deliver
Collaborate To Win
Takes a Global View - Leverages diverse cultural perspectives and experiences for business benefit
Collaborates Across Networks - Collaborates across the Company and externally, brokering relationships that enhance performance
Influences Others - Influences both directly and indirectly to achieve the right business outcomes
FUNCTIONAL COMPETENCIES
To be read in conjunction with the Commercial & Procurement Competency Matrix.
        1. Functional Capabilities   -     Typically the job holder will be at level 4-5
        2. Core Commercial Capabilities  -  Typically the job holder will be at level 4-5
        3. Core Estimating Capabilities  -  Typically the job holder will be at level 4
        4. Core Procurement Capabilities - Typically the job holder will be at level 4-5
        5. Specialist Capabilities  -  Typically the job holder will be at level 3 to 4
IELTS Level
Typically the job holder would be at IELTS 9
DELEGATED AUTHORITY
Typically the job holder will have Bid authority to a value of 5m GBP and Purchase Order authority to a value of 10m GBP
ITAR RESPONSIBILITIES
The jobholder is required to adhere to Company processes and policies with respect to ITAR.
Relevant competencies – Export Licensing and Controls (F18) and Export Terms and Conditions (F17). Typically the jobholder will be at skill level 4.
SHE RESPONSIBILITIES
The jobholder will promote safe working practices and will challenge unsafe behaviour and conditions.
Encourages team members to 'spot it, report it' to identify and manage risk