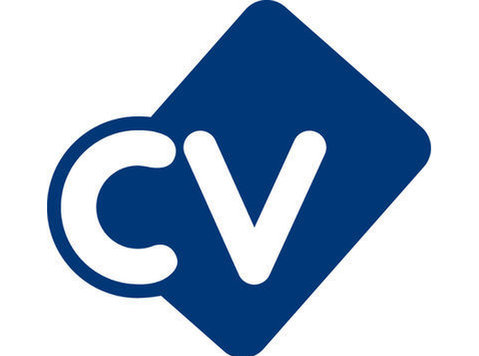 SAP/Cx Lead - Northern Europe
Senior Approved Person – Commissioning Lead – North Europe
The Role:
An exciting opportunity for a 'Senior Authorised Person & Commissioning Lead' lead has arisen for an energetic individual who would enjoy working in a fast-paced environment.
Key tasks/responsibilities/accountabilities:
• Engages from early in the project with Site Management team with the agreed Electrical Safe Systems of Work Procedure.
• Structured mentoring / Workshops with the testing & commissioning technicians in line with an agreed Commissioning plan with the Project manager.
• Ensures all Workplace personnel are aware of and are complying with the Electrical Safe Systems of Work.
• Issues and controls Permits for all Energised working activities under scope of work.
• Attend daily testing & commissioning meetings as required.
• To review and understand project specifications and drawings fully and extract the project specific requirements.
• Follow Strict Operational Procedures and Adhere to High Voltage Safety Rules.
• Interpretation of basic electrical protection under fault conditions.
• Manage Safety documents and lock out/tag out procedures and philosophies.
• Carry out review of Switchgear Distribution Topology and Controls prior to start-up.
• Attend Project daily white board progress / Look ahead meetings.
• Support / liaise with specialist Testing & Commissioning contractors to carry out early reviews and agree commissioning sequences and test scripts.
• Liaise with Control System providers (Scada/BMS/EMS etc.) in the development of the system handover under permit control schedule and protocols.
• Manage initial start-up and energization of equipment following the agreed Electrical Safe Systems of Work plan for MV/LV Systems.
• Witness and coordinate specific tests and ensure all documentation is complete as per regulations and project specifications.
• Ensure all pre- and post-energisation testing & commissioning tagging activities are witnessed by required parties and signed off as accepted.
• Identifying and ensuring all the correct test equipment is available and calibrated for use.
Requirements for this role:
• Electrical Trade Background and/or a Third Level qualification in either Electrical or Building Services Engineering preferred with min 5 years' experience.
• Excellent Understanding & Interpretation of Project Specifications, Drawings, SLD's, Cable Solutions and Data Sheets.
• Excellent understanding of earthing arrangements and configurations.
• Excellent understanding of Busbar, busway systems including interlocking of secondary energy sources.
• Excellent knowledge of discrimination study application both for Short circuit/overload protection and earth/line fault currents.
• Good Knowledge of FAT/SAT reporting for all Electrical Switchgear philosophy.
• Appreciation of Switchgear forms and separations and Type Testing.
• Good Knowledge of National Electrical Regulations
• Good Knowledge of control systems - Scada/BMS/EMS etc
• Good Knowledge of narrating LV/MV switching plans.
• Ability to Carry out switching and Isolating of Medium Voltage Systems.
• Mission Critical project experience / knowledge.
• Excellent Microsoft Office skills and Communication skills.
• Ability to integrate with specialist contractors for energisation of partial systems.
• Commissioning experience of Electrical systems/backup systems.
• Experience working on Live systems and managing energisation / start-up of Systems.
• Good Knowledge and understanding of control philosophies and switchgear systems.
Required:
• 5+ Years' experience in a similar role within an electrical contracting environment
• Relevant Level 8 Degree or an electrical trade with relevant training and experience
• Relevant experience in Commercial, Industrial, pharma, data centre type projects.
• Commercial Awareness
• The ability to multi-task and manage many priorities
• Experience with an M&E contractor in an Energy Marshall Role.
• Database / MS SharePoint experience, other database software.
• Experience of working on MV/HV systems. 'Authorised Person' experience.
• Electrical Testing & Verification with min 3 years' experience.
• Construction experience / understanding required. Safety experience.
• Excellent communicator/strong interpersonal skills/communicates with impact
• Excellent record keeper and administration skills
• Drives for results
• Leads and influences others.
• Identifies and achieves commercial value.
• Innovates and leads in mechanical/technical activity and challenges.
• Plans and effectively manages projects.
• Solves problems analytically and acts decisively
• Is process driven and focuses on EHS and Quality Work Management Systems and Processes
If you would like more information on this role, please contact Ian Murphy on (phone number removed)