Company:
BIG WEDNESDAY DIGITAL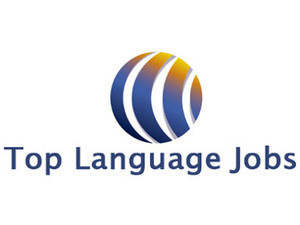 Our client is a leading Asia-based, online travel accommodation company that specialises in securing the best accommodations at the lowest prices for travellers.
Their network includes more than 1,000,000 accommodations worldwide. The multinational staff of nearly 3,500 professionals, located throughout the world, provide a first-rate reservation service in 40 languages that uniquely combines local knowledge and local connections to provide the best deals to both business and leisure travellers.
Journey with them.
This position is open to worldwide candidates and you'll receive assistance with a generous relocation package, ensuring a smooth transition to working and living in Budapest.
Main Responsibilities:
* To deliver excellent customer service and manage the needs of customers (guests and partners) through communication channels (phone and email)
* Understand and deliver business strategies and improve customer services through the execution of self-service
* Accountable for meeting individual and team goals (KPIs)
* Continuously identify work process improvements and communicate to Team Leaders and (or) Manager
Required skills:
* You MUST have good command of spoken and written French language (level C1) European standard + Good English communication skills
* Fresh graduates from hospitality, travel, communications or language degrees/courses are welcome to apply or with at least 2 years of working experience in the related field.
* Immaculate telephone manners and communication skills.
* Excellent listening skills, critical-thinker with attention to detail.
* Minimum typing speed of 35 words per minute
* Willing to work on rotating shifts, public holidays, and weekends
* Ability to work in both a team environment and independently
* Demonstrate high degree of integrity and confidentiality
What's On Offer:
* Start date May 2018
* Permanent contract (40 hours per week)
* 5-day work week
* Competitive salary
* 4 weeks' paid training
* Discounted hotel accommodation; anywhere in the world
* Exposure to travel industry
* Career advancement opportunities at any of their office locations globally
* Work culture: balance in work and life
* Work environment: multinational
* Dress code: smart casual
* Strategic office location at City Centre, Budapest
Local and international applications for this role are welcome. Please note this role is based in Budapest, Hungary - Full visa sponsorship and relocation assistance available.
PLEASE SUBMIT RESUME/CV IN ENGLISH ONLY