Company:
Hadron Finsys GmbH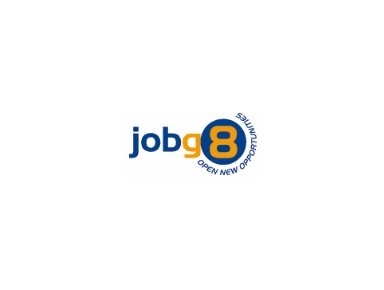 Permanent Role with Swiss Office
Project based onsite in Thailand
Project duration minimum 1 year.
Travel support every 6-8 weeks.
KEY RESPONSIBILITIES
Responsible for identifying, developing and deploying end-user solutions in CRM systems
Ensure that business requirements are met while providing a variety of advisory services around the technical product, business process development and best practices on development, implementation, support and end-user training
Provide ongoing direction and support of Dynamics 365 platform including architecture, business process, system configuration, customization and integration with third party applications
Collaborate with stakeholders and internal IT disciplines to implement Microsoft Dynamics CRM solutions and ensure smooth and reliable operation of software and systems for fulfilling business objectives and processes
Create written documentation including system architecture, configuration guides, project plans, policy and procedure, presentations, and other documents as necessary
Provide strong leadership, partnering with clients to drive organizational adoption of new or changed processes and systems
Maintain knowledge of third-party software vendors to leverage complementary offerings and effectively compare solutions
Provide current best practices and solution alternatives as part of functional design documents
Perform demonstrations of Dynamics 365 as part of project execution, proof of concept or Joint Process
Design methodology
Facilitate design decisions across key areas including: Change Management, Availability, Configuration, Development, Integration, Infrastructure, Security and Storage
Provide thought-leadership and architectural guidance/reviews on strategic Dynamics 365 and PowerApps implementations
Proactively facilitate design thinking and technical review sessions to brainstorm solution design alternatives and drives decision making process
Use technical expertise and a detailed understanding of system capabilities to maximize automation and process effectiveness
EXPERIENCE
6+ years leading Microsoft Dynamics CRM implementations or upgrades in a client-facing role
5+ years hands on implementation experience using Microsoft Dynamics CRM (Dynamics 365/Microsoft
Dynamics CRM 2016/2015 - Online)
Ability to create innovative solutions to solve complex business requirements, and streamline/automate business processes
Working knowledge of Dynamics 365 CRM integration technologies and experience designing integration
Experience developing and testing custom workflows, entities, objects, attributes with Microsoft CRM
Solid understanding of administration and security configuration
Experience with enterprise business application development and delivery
Experience creating functional designs, test conditions and test scripts, Build Automation
Familiarity with a variety of Project management methodologies (Agile/Waterfall)
Strong understanding of and ability to consume application APIs
Preferred Technical and Professional Expertise
Experience implementing and supporting Unified Service Desk ( USD )
Experience implementing and supporting solutions using CRM Portals
Experience implementing and supporting Unified Client Interface ( UCI ).
Experience with SSIS and Azure
ADDITIONAL REQUIREMENTS
Fluent English
Travel: 100% on site at client for certain period of the time (South Asia)
EU Citizens only.