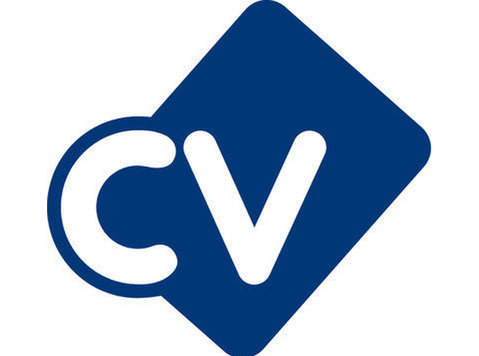 Are you an experienced Java, Javascript or C# developer? Are you looking to make a career change to work with one of the fastest growing cloud technologies in the world?
Revolent Group are on the lookout for driven developers to cross-train into Salesforce, the world's fastest-growing CRM platform, through our paid two-year career program.
Who are Revolent?
Revolent Group are global leading cloud talent generation experts, offering a 2-year program to cross-train experienced developers into a Salesforce career. We are looking for IT professionals who are passionate about moving into a consultant environment in the Salesforce Eco-system, offering fully funded certifications, guaranteed client projects and a foothold in a lucrative and successful Salesforce career.
Why Salesforce?
Salesforce are the #1 Global Leading CRM provider. Used by over 150,000 companies worldwide, Salesforce are one of the fastest growing software companies of all time, set to establish another 4 million roles by 2024. As a result of their continued growth (over 20% YoY), the demand for Salesforce Developers currently far outweighs supply. Our program is aimed to address that gap; injecting critical new talent into the Salesforce market whilst catapulting your career into one of the most in demand areas of tech.
How do we do it?
Building upon the object oriented development skills you've honed through your career, you will undergo 12 weeks of Salesforce Certified Training, funded by Revolent, to obtain your Administrator, Developer and Service Cloud Consultant Certifications. As one of only two Certified Salesforce Training Providers in the US, we're experts in delivering industry leading training along with personalised development plans.
Once certified, you will work with one or more of our top Salesforce clients across the US as a Salesforce Developer, gaining coveted commercial experience in one of the worlds leading technologies.
Requirements:
2+ years of commercial coding experience - Preferably in Java or C#
Prior experience in the following industries is preferred: Insurance, Healthcare, Utilities, Manufacturing, Logistics
Driven and ambitious individuals, looking to advance their professional careers in the Salesforce space
Object Oriented Programming experience
Excellent communication skills
Ability to be geographically flexible
Recommended Qualifications:
SQL
Strong analytical ability
What's in it for you?
A career defining development opportunity
Comprehensive and fully-funded Salesforce training to enable you to succeed as a Salesforce Developer
Practical experience using Salesforce CRM
Funded Salesforce Platform Developer 1 Certification
Funded Salesforce Administration Certification
Funded Salesforce Service Cloud Consultant Certification
A foot in the door of some of the world's most reputable Salesforce organisations
Professional skills development through our quality training
Mentoring and ongoing support throughout your entire Revolent journey
Opportunity to gain knowledge of cutting-edge technology and be at the forefront of Salesforce
Recognition for your achievements, including Developer awards
This program offers an unparalleled opportunity to gain both industry leading certifications alongside coveted work experience and a springboard into a lucrative Salesforce career. Upon completion of your training you have the opportunity to work with some of Salesforce's biggest partners/end users - a progression opportunity not to be missed.
If you are interested, APPLY NOW or email (url removed) for any further details.
We are an equal opportunity employment employer. All qualified applicants will receive consideration for employment without regard to race, color, religion, sex, sexual orientation, gender identity, national origin, disability or veteran status.
Unfortunately we are unable to offer sponsorship; candidates MUST be a US Citizen or a Green Card holder to be eligible for this program