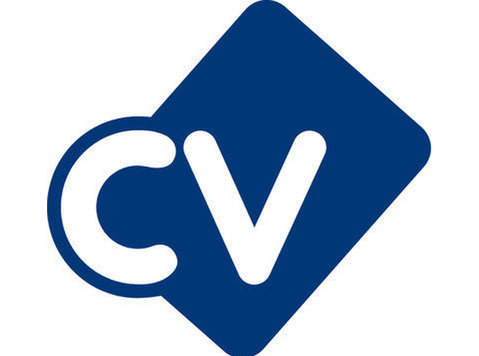 UK College of Business and Computing has a fantastic new opportunity for a Course Coordinator to join the team. You will join us on a full time, permanent basis and in return, you will receive a competitive salary of £45,000 – £55,000 per annum.
UKCBC is an international, independent higher education (HE) college. UKCBC has been successful in providing affordable, high-quality education for the last 17 years to students from the United Kingdom and the European Union.
The College currently operates from 2 campuses across London and has a growing student population.
The mission of UKCBC is to work alongside students to lay the foundations for long-term success in their professional futures. We see education as a lifelong process; as such, it is our responsibility to encourage students to be receptive to the ever-changing employment landscape by developing an active involvement in learning while studying at UKCBC.
Our mission extends to promoting accessibility, quality of service, equality of opportunity, and providing students with a safe and supportive environment. Being an HE provider, we also recognise the need to assess and refine our academic courses regularly to help our graduates stay relevant on the local, national and international employment market.
UKCBC has recently embarked on the partnership with the University of West London to deliver a variety of academic courses.
This is an exciting time to join a growing team and we are looking for Course Coordinators who can lead and support the course and partnership expansion. We are looking for course coordinators to cover the following levels:
Undergraduate courses
Postgraduate courses
Foundation courses
About the Course Coordinator Role:
As our Course Coordinator, you will undertake academic management, curriculum development, and possibly teaching.  They will normally have the potential to make strategically important autonomous decisions. The role will involve managing one or more academic teams and coordinating projects and strategically important activities.  The role holder is expected to make a demonstrable contribution to core UKCBC strategies, and to meet organisational objectives and KPIs.
Key Duties and Responsibilities of our Course Coordinator:
Leading one or more teams of academic staff as well as cross-departmental project teams where necessary
Demonstrating excellence in subject knowledge, and research informed teaching and learning
Assuming the responsibility for important operational as well as strategic projects
Assuming a leadership role in the academic department, ensure currency in delivery, keep up-to-date with the latest academic and industry trends and work on developing the relevant subjects as part of the University's curriculum
Facilitating an excellent learning environment for students by ensuring that the most appropriate and current pedagogical methods are applied
Actively develop external networks and contribute to developing and promoting employer engagement, student recruitment and the national and international profile of the campus to customers, clients, partners, professional bodies and other external bodies
Complying with relevant UKCBC and University of West London strategies, policies and protocols as well as with key laws and all other rules and regulations that govern the work completed for UKCBC
Undertaking such duties as may be specified from time to time by the Course Directors
What we're looking for in our Course Coordinator:
Doctorate in relevant subject or Masters and equivalent professional experience
A recognised teaching qualification or equivalent membership of the Higher Education Academy
Significant experience of module leadership and assessment design
Teaching qualification or be prepared to work towards completion
Experience in curriculum design and evaluation
Network with relevant employers and industry sector
Excellent understanding of the UK Higher Education Sector
Thorough, research informed knowledge of a relevant subject area and all current trends and debates
Excellent understanding of quality assurance and good practices in the UK HE environment
Ability to teach diverse cohorts of learners
Experience of successfully managing an academic team. Evidence of quantitative and qualitative success in several areas such as student experience and achievement, retention and progression, structural changes etc
Experience of student-centered teaching within the area of discipline to at least undergraduate levels
A commitment to excellence and good social responsibility
Proactive approach to planning and undertaking personal and professional development
Willingness to take responsibility and be accountable for specified aspects of quality management and assurance at departmental level
Flexibility of working style and pattern
Excellent interpersonal and communication skills (written and oral)
Excellent reasoning and analytical skills
Demonstrable ability to meet deadlines
Competence in making timely and transparent decisions using data and information, and assessing risks as well as assume ownership to achieve results
Ability to mentor staff
Experience of project supervision at undergraduate and postgraduate level
Curriculum development experience
Experience of pastoral care
Evidence of making differences in strategically important projects and/or in leading major organisational change projects
If you would like to join us as our Course Coordinator, then please click 'apply' today – we'd love to hear from you