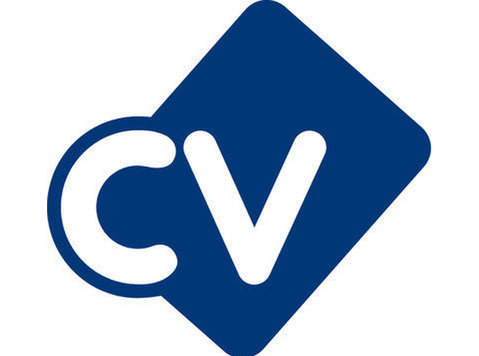 New Opportunity: Sales / Telesales Marketer (Wealth Management)
We are recruiting for a Sales / Telesales Marketer for one of the most successful wealth management companies within the UK which is part of St. James's Place Wealth Management, but this is not any Sales role… it is one where you can fulfil your long-term career ambitions and fully train to work towards becoming a financial adviser sales support and ultimately a financial adviser in your own right!
Role overview
Working within a highly productive and successful small Sales / Marketer team, the ideal candidate will enjoy working in a fun, dynamic working environment contacting clients both via warm sales provided to them linked to an established website via the telephone, and also proactively through LinkedIn searches.
The role would be particularly suited to an individual who sees their long-term career path in Wealth Management as the Sales / Marketer role is only the start of their journey. The role is a full-time self-employed role with guaranteed earnings of between starting at £18K per annum increasing to £21K post three months in role based on performance, with a realistic OTE of £30K+ earnings including commission within your first year.
During the role you will be provided with the opportunity to complete your CII Level 4 diploma in Financial Planning (DipPFS), and after a minimum one year you will be further provided with the opportunity to support existing Financial Advisers in the team alongside your Sales / Marketer role to learn the full support skills of financial advice before potentially moving into a Financial Adviser role in your own right.
We are looking for a candidate who is a dynamic individual with an entrepreneurial sales spirit who is seeking to work themselves up the career ladder and learn the industry of Wealth Management / Financial Adviser from the ground up, whilst enjoying the financial benefits of working within a successful sales team.
No direct experience is necessary as full training would be provided to successful candidates, what is more important is a natural flare for sales and your drive and ambition to be the best you can be within the role. A' Level School leavers are particularly welcome to apply for this exciting opportunity.
All we ask is that you are committed, keen to learn and ready to jump in with both feet, willing to put in the hours to become successful in your role
Person requirements
* Excellent telephone manner: Clear, confident and polite telephone manner keen to pick up the telephone and talk to prospective clients with ease
* Natural sales flare, keen to establish relationships and excel in the role
* GCSE's grade C/ Level 5 or above in Maths and English
* Minimum education level: A 'Level (or equivalent)
* Computer literate: Strong Word, CRM (Client Relationship Management system), Outlook skills
* High level of ambition and drive for success within the working environment
* Willingness to take on responsibility and self-motivated.
* Able to use own initiative, and work in a fast-paced environment
* Ability to effectively prioritise, with excellent organisational skills
* Comfortable and confident dealing with High-Net-Worth clients
* Good team player
* High level of accuracy and attention to detail
* Enthusiastic and willing to learn
Additional Information
* Realistic OTE of £30k+ per annum (commission relevant to converted warm leads provided from a website / LinkedIN converted meetings)
* Guaranteed basic Salary: £18K increasing to £21k post three months in role, plus Commission
* Role type: Self-employed (Guaranteed basic salary income as above)
* Location: Moorgate, London (EC2V)
* Hours of work: Full time
* Full I.T. / Computer equipment provided
* Paid Holiday: 20 days per annum
* Qualification support to complete CII Level 4 Diploma in Financial Planning to work towards becoming a Financial Adviser within 2/3+ years should this work with your career aspirations.
* Fun, friendly, positive, competitive environment where assistance and guidance are readily available
* The opportunity to learn about Wealth Management from experienced individuals
* Future progression into other areas and departments (Financial Adviser Sales Support / Financial Adviser)
To apply for this role or for further information, please apply online