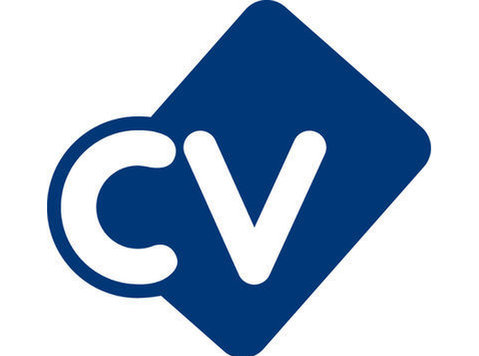 Operations Build Manager
Overview
The Company is a national provider of telecommunications services to mobile & fixed network operators. Overusing innovation to empower people, business & society, we are working towards the Networked Society, in which everything that can benefit from a connection will have one. At this company, we apply our innovation to market-based solutions that empower people & society to help shape a more sustainable world.
We are a company, working across various areas in the UK, offering a diverse, performance-driven culture & an innovative & engaging environment where employees enhance their potential every day. Our employees live our vision, core values & guiding principles. They share a passion to win & a high responsiveness to customer needs that in turn makes us a desirable partner to our clients. To ensure professional growth, the company offers a stimulating work experience, continuous learning & growth opportunities that allow you to acquire the knowledge & skills necessary to reach your career goals.
Job Purpose
• To lead fibre build and construction activities for UK fibre deployments
• To provide technical expertise on all aspects of fibre build and construction; this includes all civils (including re-instatement), cabling and splicing/testing activities, plus production/completion of associated (as-built) documentation;
• To establish and lead the internal and third-party sub-contractor teams to deliver the build programme based on individual customer needs and guidelines; select and on-board the chosen civils/cabling sub-contractors to ensure build readiness;
• To lead and line manage the civils/cabling supervisors to ensure control and management of the 3rd party civils/cabling sub-contractors and to meet OHS, Construction, build quality, productivity and efficiency targets;
• To liaise with Local Authorities and residents as appropriate to ensure compliance with local requirements; To ensure that the correct liaison with local authorities and residents have taken place and local requirements are adhered to. Attending any meetings as required.
• To manage and track the build/construction team deliverables, ensuring compliance with OHS, contract obligations, SLAs and KPIs;
• To assist the business development team in pre-sales activities focused on passive fibre network build and deployment projects. This includes engagement with customers;
• To identify sales opportunities beyond project scope.
Key Accountability
• Manage internal and third-party sub-contract teams to construct high quality FTTP and B2B networks in the UK;
• Be responsible for new build, customer connections, network upgrades, diversionary works, customised solutions, defects and 24x7 fibre network maintenance;
• Provide real time point of escalation for field staff and the supervisors;
• Manage project demand and build/construction resources to ensure deliverables are tracked and completed on or before agreed timescales. Report on project deliverables;
• Setup and manage an effective quality control and "right first time" verification process for fibre build/construction by internal and third-party teams;
• Deliver network build/construction programme to agreed quality of service and financial targets;
• Keep up to date on fibre services deployment and construction innovations in the UK to drive improvements in cost, quality and timescales;
• Engage with company teams to learn and share best practices
Skills required to carry out the role effectively
• Detailed experience of UK fixed and cable operator network build guidelines and ways of working, including GPON, FTTX and HFC networks;
• An in-depth knowledge of The New Roads and Street Works Act, 1991 (NRSWA), and its ancillary legislation and the various Codes of Practice;
• An in-depth knowledge of HSG47 "Avoiding danger from underground services";
• Good network within the UK fibre services industry – both suppliers and customers;
• Excellent understanding of fibre network architectures and network topologies;
• 5+ years of network build experience in the UK fibre services industry;
• Excellent knowledge of FTTP topology including mixed networks with GPON, G. Fast, VDSL, HFC, DOCSIS; ARIEL
• Strong knowledge of available passive components applicable to FTTx networks and FTTx deployment technologies;
• Extensive experience with civil engineering and telecoms deployment, including Detailed Design and As–Built Engineering;
• Extensive experience conducting quality control of fibre engineering build/construction;
• Experience of managing OSP civils operatives and cabling/splicing engineers;
• Solid understanding of OSP network build key drivers affecting cost in OSP network roll outs;
• Analytical and demonstrates ability to solve build/construction and/or operations related problems;
• Profound understanding of customer challenges within fibre network domain;
• Ability to gain confidence with the customer;
• Demonstrates active listening skills with customers and internal teams;
• Shows personal accountability and result oriented behaviour at all times;
• Actively builds and maintains a wide contact network with customers, suppliers, competitors
• Good knowledge of network build from exchange/head end to customer premises;
• Good knowledge of CDM Regulations and up-to-date working knowledge of related legislation;
• Good knowledge of private wayleave and customer consents;
• Clear thinker with determination and energy, good planning abilities, well-organised and seeking perfection;
• Excellent communication and interpersonal skills with a wide spectrum of personalities.
• Knowledge of the catalogue of HAUC & NJUG published advice notes;
• Knowledge of the various trench excavation methods, including but not limited to manual digging, top-cutting, mechanical trenching, narrow trenching, mole-ploughing, directional-drilling;
• Good knowledge of backfill & reinstatement materials & their associated HAUC approval status.
• Good knowledge of the traffic management Code of Practice
• Good knowledge of TMA and permitting/noticing legislations