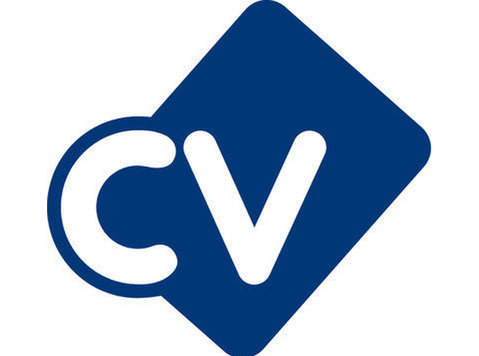 Odin Retail have an exciting opportunity for a Social Media Executive to join their team based in Lincoln
Location: Lincoln
Salary: Up to £25,000 per annum + benefits
Polarn O. Pyret is a popular Swedish childrenswear brand. For over 40 years, PO.P have been making quality, unisex kids clothes that are kind to the planet and made to last. We have been voted Sweden's most sustainable retail brand for 10 years in a row, were Drapers Award finalists 2019 and we are the No.1 kidswear brand on Trustpilot, with over 2000 reviews.
Our team launched the Polarn O. Pyret in the UK & Ireland 2006 and we have own stores in shopping centres such as Westfield London, as well as concessions in 14 John Lewis stores. We have a fast-growing e-commerce website and our products are also available on the John Lewis and Next websites too.
Social Media Executive - The Role:
Reporting to the Head of Marketing, this role is responsible for developing our social media strategy with the remit being to increase brand awareness and to grow new followers.
You will be responsible for developing and implementing all social media content, ensuring campaigns are delivered highly effectively and on time, with the objective to grow reach and engagement. Primarily focusing on Facebook and Instagram, the role will creatively portray our brand proposition through our social media presence. Creative copy writing is a large part of this role too.
You must be a strong project manager, be able to make decisions based on their own analysis, be a strong communicator, have a lot of initiative and be able to meet deadlines on a daily basis.
Social Media Executive - Key Responsibilities:
Social Media Content
- Set clear objectives for campaigns considering brand awareness, customer engagement, traffic and direct sales
- Implement and develop social media strategy across various networks
- Develop and create engaging content to promote brand messages
- Produce creative copywriting to elevate the brand tone of voice
- Scheduling content in the most effective way to maximise reach and engagement
- Boosting grid posts every week to ensure reach is attained for our best posts
- Maintenance and development of shops on Instagram and Facebook
- KPI reporting and analyses on a weekly, monthly, quarterly and annual basis
- Budget responsibility for boosted posts and clothing giveaways (cost of goods)
- Regular monitoring competitor social media sites with the remit to improve our own content and reach
- Responding to customers on our social media platforms
Influencer Outreach
- Build relationships with good quality on-brand influencers
- Keep track of suitable influencers to collaborate with
- Product gifting
Brand Collaborations
- Arrange mutually beneficial social media activity with non-competitor brands whose customers align with our customer base, with the aim being to grow new followers and brand awareness / reach
Copywriting
- Provide creative copywriting for every new collection / marketing campaign to lift the brand tone of voice and ensure it is consistent for all marketing touch points
PR
- Liaise with our PR agency to enable them to secure brand and product features in online and offline publications
- Signing off press releases
- Liaising with agency to ensure outreach is on brand
- Respond quickly to reactive opportunities whether that is via our PR agency or directly
- Monthly reporting and keep costs spreadsheets up to date
Social Media Executive - You:
Skills & Abilities
- Excellent creative skills / idea generation
- Strong / creative copy writing
- Design skills / Daily use of photoshop
- Excellent organisation and planning skills
- Excellent analytical / reporting skills
Experience
- At least 2 years running highly advanced social media accounts for a B2C company
Knowledge
- Marketing Degree or similar
- Proven commercial social media knowledge
- Photoshop experience
- Excel
- Excellent working knowledge of Facebook & Instagram
Personal Attributes & Other Requirements
- A determined and highly driven person who can see things through from an idea to full implementation
- Someone who is equally creative as they are analytical
- Enthusiastic, proactive, passionate
- Be able to meet deadlines on a daily basis & prioritise own workload and use initiative
- The capacity to work under pressure
- Be able to learn new CMS tools quickly and with minimal supervision
To submit your CV for this exciting Social Media Executive opportunity, please click 'Apply' now