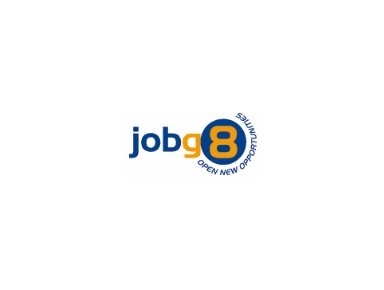 BI & Datawarehouse Lead job in Blackburn, paying up to £55,000
Your new company You will be working for a highly successful Financial Services organisation based in Lancashire, as a BI and Data Warehouse Lead.
Your new role Working with the Head of Programmes and the CFO, you will be responsible for streamlining reporting processes and building a BI strategy for the business:
Creating a BI Programme in Line with Business Change and Business Demands.
Take ownership and responsibility of the technical design, architecture and BI solution, keeping complete and end to end technical BI delivery goals in focus
Present technical BI solutions to non-technical stakeholders
Coaching Key Business employees on report writing.
Manage and deliver BI in line with BI Programme Manager road-map
Develop BI tool architecture including data presentation, Datamodelling, data blending, metadata and semantic layer development and governance
Support significant data and BI tool migration projects and on-going support
ETL Scripting, Datamodelling and report/dashboard delivery within BI tools
Ensuring the hardware and software are up to date and fit for purpose for BI tool and user demands
Data mining and analysis using SQL (MySQL, MS SQL and Oracle SQL) and/or other tools as required eg PowerBI and Tableau
Manage data warehouse security, and control access permissions and privileges
Work closely with senior leaders, sales and operations to deliver meaningful data in the form of BI reports and dashboards. This role liaises directly with several key members of the business and therefore can truly improve & transform how we deliver information.
Utilise, update, and manage BI tools such as SQL Server, Power BI, PowerApps.
Play an active role in all IT projects to ensure the BI architecture continues to align with other systems as the overall IT architecture evolves.
Full Development life cycle from analysis Development, testing, release and support.
What you'll need to succeed
Ability to review the existing code and set up best coding practices and standards across all BI development
Proven experience/knowledge on Microsoft BI technology stack - SQL Server, SSIS, SSRS and SSAS
Experience of producing reporting and BI through QlikView, Crystal, Power BI, Tableau or similar enterprise BI tools
Advanced Microsoft office skills (Excel, Powerpoint, etc)
Excel based, VBA scripted data manipulation and extraction/load design and support
Database development (complex SQL queries, stored procedures, user-defined functions, table design and performance optimisation)
Line management is not a part of this role, however there is a chance to build a team
What you'll get in return You will be offered a salary up to £55,000 salary, with up to 20% bonus, excellent holidays which increase with service, pension scheme, free parking and some flexible work options which can be discussed upon application.
What you need to do now
If you're interested in this role, click 'apply now' to forward an up-to-date copy of your CV, or call us now.
Hays Specialist Recruitment Limited acts as an employment agency for permanent recruitment and employment business for the supply of temporary workers. By applying for this job you accept the T&C's, Privacy Policy and Disclaimers which can be found on our website.