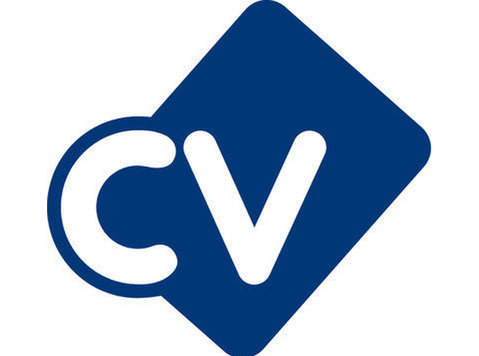 Engineer-Product Safety
-(phone number removed)
Engineer-Product Safety
Would you like to play a pivotal role in Product Safety for our Submarine Programmes? We currently have a fantastic opportunity for Engineers to join our Product Safety team based at our site in Barrow-In-Furness, Filton, Weymouth.
Within Product Safety function, you will be supporting the Engineering Delivery Organisations in all facets of Product Safety engineering, throughout all stages of Life Cycle Management. As an Engineer within this department you will be responsible for production of safety documentation, carrying out safety analysis, providing the Engineering Delivery Manager with technical data/advice relevant to equipment, procedures and standards in support of the Whole Boat Safety Cases.
These roles will provide you with the opportunity to be involved in all aspects of safety management as well as safety case production. This includes safety requirements capture and management, hazard identification and analysis, hazard data management, application of ALARP principle, creation/maintenance of safety documentation and continuous improvement of the safety management system. Alongside continuous online, in house training, this exposure to all aspects of the function will help you to grow and develop within the department.
Your Main Responsibilities as an Engineer will include:
Producing Safety documentation, as delegated by line management, in accordance with relevant project and programme plans, under direct supervision
Assisting line management in undertaking project Safety analysis to help plan work efficiently, providing project status and identifying risks and mitigation features
Providing advice and information to departments, organisations and/or stakeholders on issues related to the Safety Justification
Essential Criteria for this role:
Science Technology Engineering Mathematics (STEM) Degree or equivalent qualification and/or experience within an Engineering background;
What we're looking for in you:
You will be self-motivated and have the ability to work unsupervised and still meet tight deadlines. At the same time you will have excellent communication skills and be able to work collaboratively with the wider team when required. The ability influence others, whilst putting forward clear, concise and credible reasoning to support judgements.
Location: Barrow-In-Furness, Filton, Weymouth.
Salary: Competitive.
Grade: S3
Benefits: Our employees receive an excellent benefits package which includes:
A competitive Pension Scheme
Enhanced Annual Leave Allowance
Company contributed Share Incentive Plan
In House Continual Online Training
Flexible working
An Employee Assistance Programme
Cycle2work
Local and National employee discounts
Annual Incentives-Subject to eligibility
BAE Systems
BAE Systems is one of the world's leading global defence, security and aerospace companies. We work at the cutting edge of technology, creating more than 100 new inventions every year for customers in over 100 countries.
Maritime - Submarines
Our Submarines business has been safely delivering world class submarines to the UK Royal Navy for more than a century.
The Astute class will equip the Royal Navy with its largest and most capable generation of attack submarines. We are responsible for the design, build, test and commissioning of these state-of-the-art vessels. In total, seven boats will make up the fleet, each weighing a mighty 7,400 tonnes.
Dreadnought is the successor to the Vanguard class of nuclear deterrent submarines. We will deliver four submarines to the Royal Navy, with the first submarine entering service in the early 2030s. Dreadnought is widely considered to be one of the world's most complex engineering challenges.
We have sites in Barrow-in-Furness, Filton, Frimley, Ash Vale, Broad Oak and Weymouth, and we pride ourselves on employing the best professionals around. Join us and you'll be part of something important; something you can be proud of.
BAE Systems is an equal opportunities employer.
"We recognise that an inclusive and diverse workplace - where all employees feel respected, valued and able to achieve their full potential - is vitally important.
Not only does it inspire creativity and collaboration, it's good for business. We celebrate our differences and believe our diverse skills, abilities and perspectives strengthen our culture and our overall performance.
We welcome applications from all suitably qualified people."
Please be aware that many roles working for BAE Systems will be subject to both security and export control restrictions. These restrictions mean that factors including your nationality, any previous nationalities you have held, and/or your place of birth may limit those roles that you can perform for the organisation.
Job Engineering
Primary LocationGB-ENG-CMA-Barrow-in-Furness
Other LocationsVarious, GB-ENG-DOR-Weymouth, GB-ENG-BST-Filton
Closing Date 06/Nov/20, 5:59:00 PM