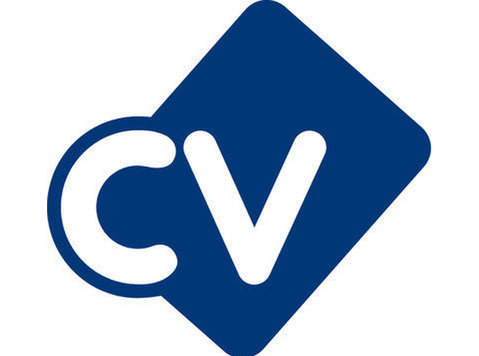 Compliance & Audit Officer
You will join us as a Compliance & Audit Officer and will work within our busy and well-established Compliance Department, whose primary function is to be the 2nd Line of Defence in the three lines of defence model and to help identify and mitigate risks and improve quality across the business. This role is temporary, covering maternity leave for up to 15 months.
Working in a compliance driven Call Centre environment and working closely with the Compliance Manager and Director of Legal and Compliance, the Compliance and Audit Officer will be responsible for a range of duties.
Compliance & Audit Officer Responsibilities:
• To coordinate, undertake and assist with the management and oversight of 2nd line internal audits, including:
• maintaining and keeping updated the internal audit log
• undertaking the required internal audits in a timely manner
• reporting the outcomes of audits in a detailed written report that is suitable to be shared with the Board
• recording remedial actions
• ensuring remedial actions are followed up in a timely manner
• providing feedback, coaching and recommendations for policy / process change to relevant managers following each audit.
• To maintain and keep updated the compliance monitoring programme
• To attend internal audit meetings as required and to communicate findings of audits with key internal stakeholders
• To coordinate, undertake and assist with the management and oversight of client case reviews
• To undertake and coordinate audits and compliance reviews of third party suppliers including writing the audit report and ensuring remedial actions are managed
• To assist with the training and development of colleagues on a range of compliance topics to include producing and delivering compliance related training and providing developmental feedback and coaching where required.
• As and when required, to coordinate, undertake and assist with the management and oversight of complaints including undertaking investigations, logging, referring, investigating, responding to the complainant and reviewing complaints undertaken by other colleagues within the Compliance team and providing feedback where relevant.
• To assist with the review and verification and to undertake where required, the weekly complaints report and circulate to the key internal stakeholders
• To coordinate, undertake and assist with writing reports and organising remedial actions from 2nd line reviews, customer journey reviews and complaint investigations
• Acting in a proactive manner to identify regulatory developments and to assist the Director of Legal and Compliance to ensure the business is in a strong position to react to regulatory developments
• Undertaking the quarterly root cause analysis and writing the detailed report for internal complaints in a timely manner to a standard that is suitable for sharing with the Board.
• Completing and analysing the information within TCF dashboards and reporting data and trends
• Compiling compliance / regulatory reports for internal and external stakeholders on an ad-hoc basis
• Conducting trend analysis of compliance related issues
• Attending client audits to discuss results of internal audit findings, client case review results and compliance trends
• To support the business with regulatory questions and queries as they arise
• To support the Director of Legal and Compliance through undertaking a wide range and variety of project based work which will change from time to time including Risk Management, Change Management, Policy reviews and Management, Data Protection adherence, Anti-Money Laundering adherence, Contract reviews and adherence, Compliance Monitoring and 2nd line audits.
Compliance and Audit Officer Requirements:
• Possessing a relevant Compliance qualification or working towards one.
• A minimum of 3 years' experience gained in a similar role within financial services.
• Ability to understand and fully comply with documented processes and procedures.
• Flexible and ability to prioritise workload according to challenging deadlines
• Ability to work well under pressure in a highly regulated environment
• Multilingual preferable in European languages
About Phillips & Cohen Associates:
Phillips & Cohen Associates are the world's market leader in the highly specialised area of probate debt recovery. Our continued expansion creates significant opportunities for promotion in a variety of roles and our excellent training means that you will have the necessary skills to progress. This is reflected in various awards we have achieved including Investors in People, Treating Customers Fairly, ICM DCA of the year and the Customer Service Excellence award.
Location: Manchester
Contract Type: Fixed Term – Up to 15 months
Hours: Full Time, 37.5 per week
Salary: £28,000 - £33,000 per annum
Benefits: Secure reserved car parking space and excellent transport links, 31 days holidays per year including 8 bank holidays, Healthcare Scheme*, Company pension plan*, Life Assurance*, Salary Sacrifice Schemes*, Various discounts and other incentives*. (*Qualifying period applies)
You may have experience of the following: Compliance Officer, Financial Services, Legislation, Regulation, FCA, AML, Policy Officer, Compliance, Audit Officer, Compliance Assistant, Equity, Risk, Auditor, Audit, Auditing, etc.
We look after the personal information you provide to us, if you would like to know more about how we use your data you can read our 'Privacy Notice & Cifas Fair Processing Notice for Candidates' which is available at the Phillips-Cohen website.
Ref: (Apply online only)