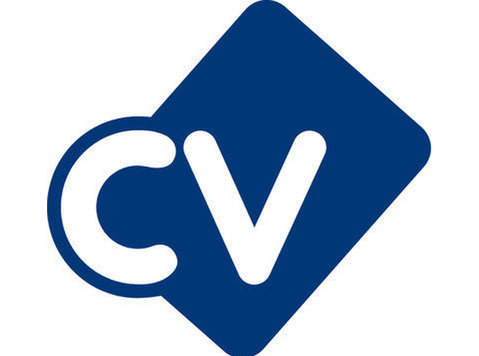 We are pleased to announce that SThree is looking for a new Reception Coordinator, to be based in our Glasgow office. In this role, you'll provide a high quality, consistent and efficient reception and health and safety process, by building and maintaining an office environment that meets the needs of our business.
Who will you be working for?
You'll be joining SThree, a global specialist talent organisation. Priding ourselves on our commitment to diversity and inclusion, we have a number of programmes in place to ensure that our people are valued and respected every day. With a sharp focus on training and development, we go above and beyond to ensure that you have adequate support to excel in your career. Perhaps this is why 93% of our people would recommend SThree as a place to work.
What will you be doing?
The Reception Coordinator will be the face of our office with skills aligned to large site reception support, working in a Hybrid working model.
Key responsibilities would include, but not be limited to:
Reception duties
Managing H&S of all colleagues following COVID procedures including Track and Trace processes.
Meeting and greeting visitors to the office, offering them refreshments and directing them to the right person.
Management of the hybrid working booking system and procedures to inform colleagues how to book.
Keeping the reception area tidy and covering reception at all times.
Looking after the visitor book. Arranging security passes for visitors.
Overseeing office security, all colleagues passes visible and challenging anyone who is not presenting their pass.
Maintain appointment diary either manually or electronically for meeting rooms. Arranging refreshments, including lunches.
Ensuring meeting room facilities are kept to a high standard.
Arranging VC, Projector or flip chart equipment as required for meetings.
Arranging taxis when required by guests.
Receipt of courier parcels and arranging out going courier services (Business only)
General Office duties
Administrative support to Senior Operations and Tech leadership team including arranging meetings, client and external visitors sessions and events incl diary management support.
Dealing with all in coming and out going post including supporting the Accounts Receivable team with invoice support.
Maintain office sickness and absence records. Confirming all absences in the offices on a daily basis and ensuring that these are logged in accordance with the HR guidelines.
Ensuring that stocks of all stationery and print matter are maintained at all times. Ordering beverage, refreshments and general office consumables in an efficient and cost-effective way.
Administrative support to Senior Operations and Tech leadership team including arranging meetings, client and external visitors sessions and events.
Any other ad-hoc duties as directed by the Facilities supervisor.
Conducting Right to Work Validations with new hires.
What skills/experience should you have?
Experience of working in a large office reception environment
Experience overseeing health & safety and security protocol for a large office
Experience supporting senior leadership with admin support
Word/Excel and PowerPoint to an intermediate/advanced level
Ability to work under pressure
Stakeholder management to a senior level
Proven attention to detail
Demonstrable self initiative and drive
What can we offer you?
We pride ourselves on being a true meritocracy, where our employee's hard work is valued and rewarded.
Competitive salary and performance related bonus scheme
Competitive holiday allowance with the opportunity to buy extra days
Five paid days off per year for volunteering
Extensive employee benefits system
We look forward to hearing from you.
SThree are committed to ensuring equal opportunities, fairness of treatment, dignity, work-life balance and the elimination of all forms of discrimination in the workplace for all staff and job applicants