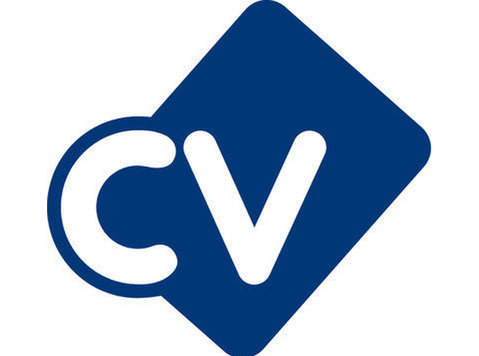 Position: Energy Management Advisor
* Location: Welwyn Garden City, Herts
* Salary: £23,000 - £26,000 per annum (Depending on experience/qualifications)+ Guaranteed 1st year bonus of £2,000 p/a paid quarterly
* Contract: Permanent, Full-Time, Monday - Friday
* 37.5 Hours per week
Energy Management Advisor:
* Are you a recent graduate within Environmental or Geography?
* Alternatively, maybe you currently work within the Energy sector or have a genuine passion and interest in the sustainability sector?
* Are you a focused and motivated individual with good problem solving skills?
* Do you pride yourself on having excellent communication skills?
* Would you enjoy helping clients reduce their energy consumption and cost?
* Do you have strong Microsoft Excel knowledge and good IT skills?
* Are you a confident individual who is good at building relationships and would enjoy being an account manager within the Energy sector?
* Does the opportunity to work for a company that offers a great development path and you can work towards your Energy Institute qualification appeal to you?
* Maybe you'd like the opportunity to earn a discretionary bonus on top of your basic salary?
If you answer 'YES' to some of the above, then please don't' delay and get in touch with the smart10 team today…
Our Client:
Our client is one of the UK's leading company's within their specialized sector and have an excellent opportunity to become an Energy Management Advisor and join the team in Hertfordshire.
The Role
The role involves managing the Energy Efficiency programmes being delivered into their customers and achieving targets of circa 20% reduction in spend and carbon emissions through reduced energy consumption. These reductions are achieved through metering and reporting, site energy audits, presentations/workshops, training, motivation, project management, with the aim of achieving PAS 2060 status for some of our clients.
The role is very much carried out within a commercial environment where results are everything. In addition there is a focus on ensuring clients meet any Government regulations, to prevent penalties and enforcement actions; such as ESOS.
Electric Vehicle (EV) charging point installations are a growing area of the business, with our client supporting one of the UK's major brands in the rollout of EV charging points and the ongoing support to the dealer network across the UK. Therefore, the successful candidate will get the opportunity to be involved in this and other projects.
Responsibilities of the Role:
1. Monitoring energy usage across an organisation.
2. Setting targets for energy reduction.
3. Undertake energy audits across an estate.
4. Prepare reports summarising energy usage.
5. Create training guides for company managers regarding energy consumption.
6. Deliver 1:1 and group training workshops.
7. Supporting the rollout of EV charging points.
8. Liaise with Company Directors to deliver performance updates.
9. Report good news stories for external and internal communications.
10. Keep up to date with industry standard best practice.
Benefits:
Growing consultancy, excellent career potential within an expanding team.
The successful candidate will be trained on how to audit sites, produce written reports, and gain a greater understanding of the technical aspects related energy management.
Staff development training – They offer several training opportunities to all staff members to develop and hone their skills in many business areas, including the Energy Institute qualification.
Company pension contribution up to 6%.
Dental and Optical care contribution.
Position includes a company car.
Access to the company employee savings scheme.
Thank you for your interest in this vacancy, which is being advertised by Smart10 Recruitment Group, who are acting as an employment agency / business. Your application will be considered in competition with others and we will contact you within 3 working days if you have been shortlisted.
Smart10 is a multi-award-winning specialist recruitment consultancy focused on the supply of temporary, contract and permanent placements across a select group of business sectors. In order to keep up to date and search for all our active jobs, please visit our website, like us on Facebook and follow us on Instagram or LinkedIn. Please refer to Smart10's Privacy Policy as to how we hold your data