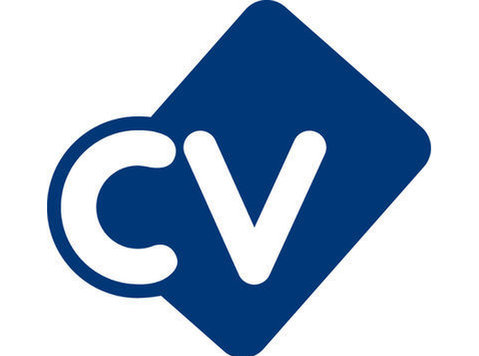 About the role:
As part of our systems asset planning function, the purpose of this role is to define and implement the long-term asset management plans for our critical wastewater assets.
This includes:
Assessment of asset criticality and implementation of risk assessment frameworks that inform long term business plans and controls
Engagement and liaison with a wide range of external stakeholders such as Network Rail, London Underground, local authorities and other utilities
Documentation of our asset management plans to establish a sustainable and robust critical asset management process that informs the briefs to our delivery partners for programmes of work that ensure risk is controlled and strategic objectives are delivered
Monitoring, assurance and regular review to ensure plans are embedded, deliverable and sustainable for the long-term management of business riskUnderpinning our 'One Thames' vision, implementation of the plans requires collaboration with other functional teams across Thames Water such as Operations, Capital Delivery, Strategy and Regulation and Health and Safety.
Key areas of accountability:
Awareness and understanding of the strategic business plan and line of sight to critical asset management as part of integrated system plans and programmes of work to ensure they deliver defined benefits
Leading on development, implementation & maintenance of a framework for risk management and decision support including timely intervention and mitigation plans. Prepare risk reports in accordance with the company's catastrophic risk management procedures
Identify, articulate and promote issues and risk associated with our critical assets
Promote investment needs aligned to our strategic business plan and outcomes, that embed and sustain resilience of our critical assets to maintain service to our customers.
Providing active support to functional teams and delivery partners to ensure asset plans are deliverable.
Documentation of our critical asset management processes
Review of delivery and benefit of asset management programmes against the intention of the plan. Embed learning to drive continual improvement in our long-term Critical Asset Management PlansTo be successful, you will have the following skills and experience:
Degree or professional qualification in asset management, engineering or science-based subject
Knowledge of asset management principles and techniques and an understanding of the regulatory landscape in which we operate
Strong communication, influencing, negotiation and analytical skills
Ability to interpret complex data, see relationships and make recommendations
Ability to clearly communicate complex technical issues
Ability to define and clearly document asset management processes as part of a management system
Previous experience and knowledge of wastewater assets, the UK water industry and management systems are desirable
A full driving licence and access to your own car is recommended as travel across our operational area will be requiredWhat's in it for you?
This is an exciting opportunity to join the critical asset management team within our technically diverse asset planning department accountable for managing strategic planning and investment requirements for wastewater assets.
Our competitive salary package includes an excellent contributory pension, a minimum of 26 days holiday per year increasing to a maximum of 30 days depending on grade and length of service and a wider benefits scheme. This includes an annual pay review, season ticket loans, voucher scheme giving you money off in major retail outlets, loyalty awards for continuous service plus much more, including our refer-a-friend bonus, where you can receive up to £1,000 for helping someone get a permanent position within the company.
We're also proud to be here for our local community, offering all of our teams two days paid volunteer leave a year, as well as proudly supporting a lot of local events and charities.
About us:
Thames Water is the UK's largest water and wastewater company. We make a daily difference to millions of customers by supplying 2.7 billion litres of world-class water to around 10 million homes.  
As our world changes, the need to take care of our most precious resource is greater than ever, both locally and globally. That's why, at Thames Water, every one of our actions, big and small, matters every day. Water is essential to daily life, and that means our business is always open. We're passionate about providing world-class tap water, now and for the future.
We're also turning waste into power, self-generating 20% of the energy we use and, in turn, doing our bit for the planet. We're reducing plastic waste by celebrating our tap water and rolling out an ambitious water fountain project. We're using our voice to lobby for change and partnering with WaterAid to provide clean water to the world's poorest communities.
Together, we're building a better future for our customers, our region and our planet.
Thames Water is a unique, rewarding and diverse place to work. If you join our team, you'll enjoy fast-tracked career opportunities, flexible working arrangements and unparalleled benefits. We're also proud to be an equal opportunity employer, Stonewall Diversity Champion and Disability Confident Leader, welcoming individuals from all walks of life and leading the way with an award-winning mental health and wellbeing strategy